3 Dead, Over 150 People Injured As Plane Crashes, Breaks Into Three (Video)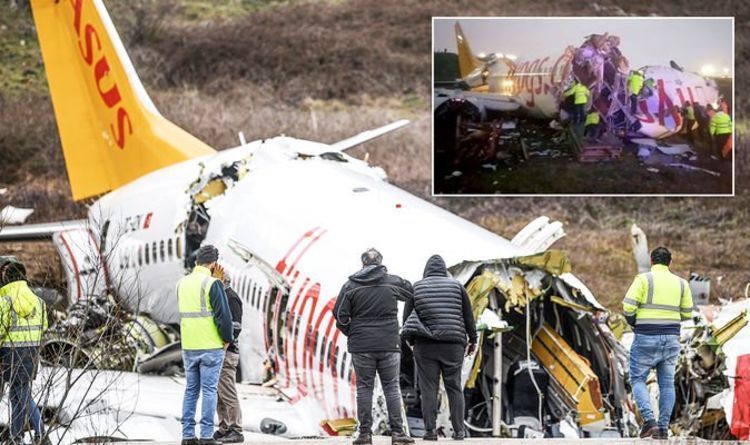 Three people have been reported dead and another 179 injured after a passenger plane landing at an Istanbul airport in Turkey skidded off the runway.
According to reports obtained by Naija News, the plane had on board 177 passengers and six crew members and was flying in from the Izmir province in the west when it crashed at Sabiha Gokcen airport.
The landing of the airplane was said to have been affected by adverse weather conditions as it tried to land in heavy tailwinds and rain.
The majority of people on board were Turkish, BBC quoted local media with access to the airline's records as saying there were 22 foreign passengers from 12 other countries. A small number of children are believed to have been on board.
Istanbul Governor Ali Yerlikaya said: "Unfortunately, the Pegasus Airlines plane couldn't hold on the runway due to poor weather conditions and skidded for around 50-60m [164-196ft]."
The pilots, a Turkish national and a South Korean, were believed to have been injured in the accident.
Investigations have been opened by prosecutors into the crash while the airport has been re-opened for use after it was initially shut down after the accident.
See the video of the accident below.
#pegasus #İstanbul #Turkey PEGASUS BOEING 737 plane crash …hope everyone are safe …. pic.twitter.com/hPcN0cokVC

— Narendran (@naren156258) February 5, 2020