2 ThisDay Deputy Editors Suspended Over Oyedepo US Visa Report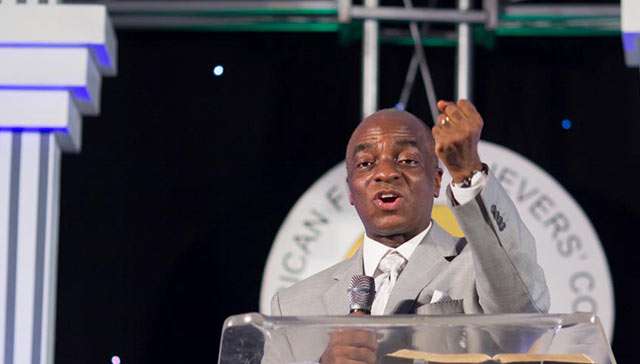 Following the drama that happened a few days ago over the alleged case of the US Embassy, denying the General Overseer of the Living Faith Church, Bishop Oyedepo's travel Visa, the management of ThisDay Newspapers has reportedly sacked two of its editors, Mr Yemi Ajayi and Mr Olawale Olaleye, for misinforming the general public on the Visa case.
Naija News recalls that the US Embassy took to their official Twitter page to debunk the rumour of denying the Bishop Oyedepo visa.
It could also be recalled that after the Embassy denied the rumour, insinuations from readers suggest that the persons responsible for the post should be sacked.
However, the newspaper has announced that its two deputy editors have been suspended after a thorough investigation on what turned out to be a fake publication.
ThisDay said that the two failed to follow its well-established traditions of carrying out the necessary checks and confirmations expected of personnel of their status in a sensitive story of that nature.
Naija News also understands that the newspaper publishing company has apologized to Bishop Oyedepo in a publication on its papers, for the embarrassment the story might have caused him.