Nigeria Needs Security Chiefs With Fresh Ideas – Shettima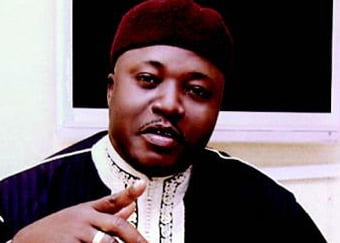 Yerima Shettima, the President-General of the Arewa Youths Consultative Forum, has declared his support that Nigerian Security Chiefs should be sacked.
Naija News understands that Shettima had made the statement in a chat with DAILY POST, stating that all the Security Chiefs have run out of ideas in finding solutions to the current security challenges in the country.
He noted that the country at this time needs Security Chiefs who have fresh ideas that will curb the challenges faced in the country.
He said; "These crops of Security Chiefs should be fired. I have been saying this because when you run out of ideas, you have nothing fresh to offer. All they do is to continue to propagate propaganda and sponsor groups to sing your praises that you are working. It is a clear indication that we have failed as a nation."
"We have failed and it's not a story anymore. For me, they are long overdue for a sack.
"Insecurity can be completely resolved in Nigeria but we need people who have something fresh, those in tune with the realities of the day to appreciate the fact that yes we are at war and ensure that this issue of insecurity becomes a thing of the past."
Shettima reiterates that Nigeria's insecurity can only be resolved by appointing Service Chiefs who are committed to pan-Nigeria.
"It's possible, it has happened in other countries. Even during war, people come down and work out modalities with which they created a blueprint used in nailing insecurity. But in the case of Nigeria, some people somehow due to their selfish reasons are busy making much money at the expense of insecurity.
"So it's important we get people who are committed to pan-Nigeria and would ensure that we come out of this. But we can't do this with these characters we have today because we can't dismantle corruption in our security structure. They have made much money and to that extent that this struggle will never end until we get people with fresh ideas who are committed.
"When somebody overstays in a place, you don't expect anything more than this. They have overstayed," he added.