Fresh Plot Underway To Wipe Out Christians, Islamize Nigeria – Pastor Enenche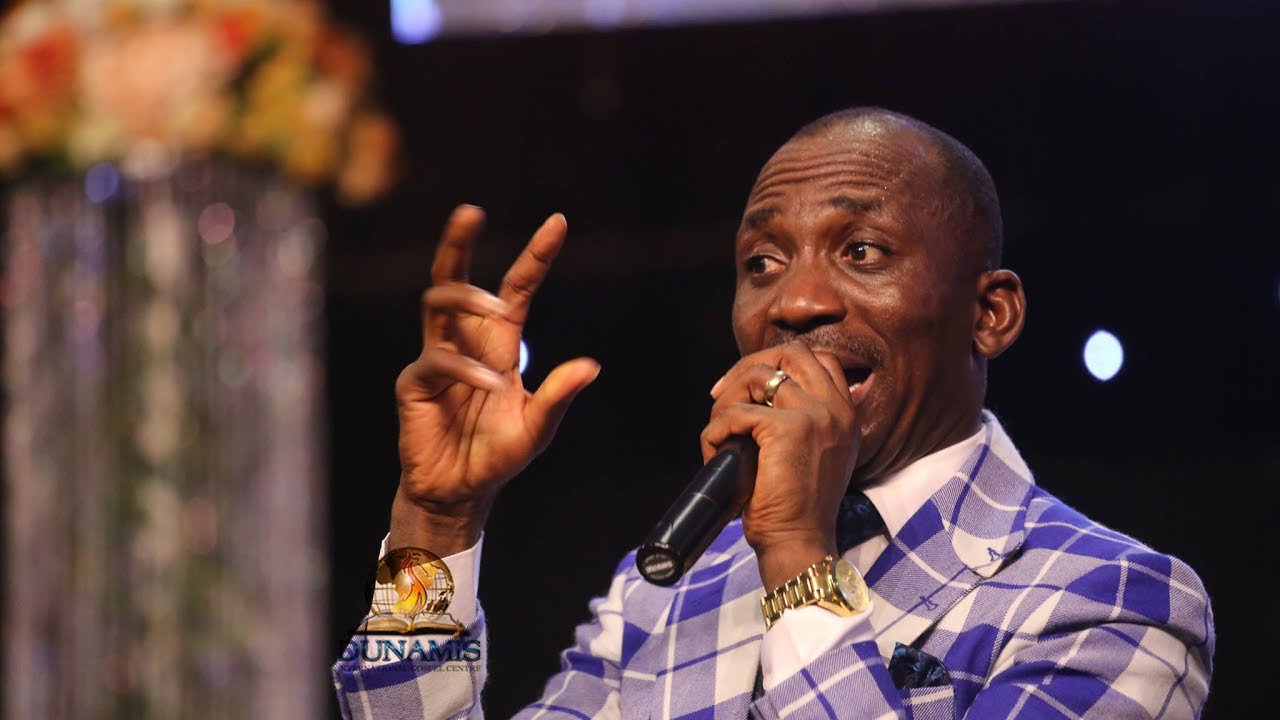 Pastor Paul Enenche, the Senior Pastor of Dunamis International Gospel Centre, on Sunday said there is an ongoing war aimed at wiping out Christians and Islamizing Nigeria.
Naija News reports that Pastor Enenche was reacting to the beheading of Rev Lawal Andimi, the chairman of the Christian Association of Nigeria (CAN) in Michikka, Adamawa State, by Boko Haram members.
Recall that a video emerged online showing the moment the CAN chairman was beheaded in a shallow grave.
Speaking to his congregation, Pastor Paul Enenche said there are individuals burying their heads and pretending as if nothing is happening, adding that there are also Christians who for the purpose of salary are defending killers.
He said: "There is war in the land and its war of attrition which is a prolonged conflict that has the aim of gradually reducing the strength of those you are fighting. To reduce strength, effectiveness and weary them into submission.
"There is war in our nation, whether anybody would agree or not its a matter of either deception or wickedness but there is war. Its a war between good and evil, light and darkness, those who love life and death, love and hate, Christ and the anti-Christ. The antichrist is not permitted to work when Christians are here.
The popular clergyman recalled how Andimi, a bride preparing for her wedding and a student were abducted and killed by Boko Haram.
"it's no longer news that between Christmas and today that some people have been killed in the Northeast. I heard of a lady about to get married who was abducted and eliminated. What is happening in this country is under-reported but every day for the thief and one day for the owner," he said.
"The Chairman of the Christain Association of Nigeria in Michika, Adamawa State was abducted and decapitated this year. A young 200 level student of the University of Maiduguri was abducted and killed and his offence was that his going to school. Two other students in Mongu, Plateau State were executed. on video and somebody is saying nothing."
Pastor Enenche, however, warned that the current crop of gospel preachers will not allow Nigeria to be Islamized.
He said: "I want to tell people in the Southsouth, Southeast, Southwest that you are not safe, don't think that because you are down there don't let anyone deceive you. Church service can only happen when we are in a country that is safe and if you are looking to the authorities you are wasting your time.
"We have a God in heaven who will arise because we are dealing with a devil that is a permanent loser, it's not on our watch that this nation will be Islamized that Christianity will be wiped out.
"The days of terrorism and those who support them are over forever. Nobody has a monopoly of wickedness, violence. We shall not be cowards in our nation and shall not sit and watch until we are finished like chicken."