Ed Woodward: Manchester United Executive Vice-Chairman's Home Almost Got Destroyed By Fans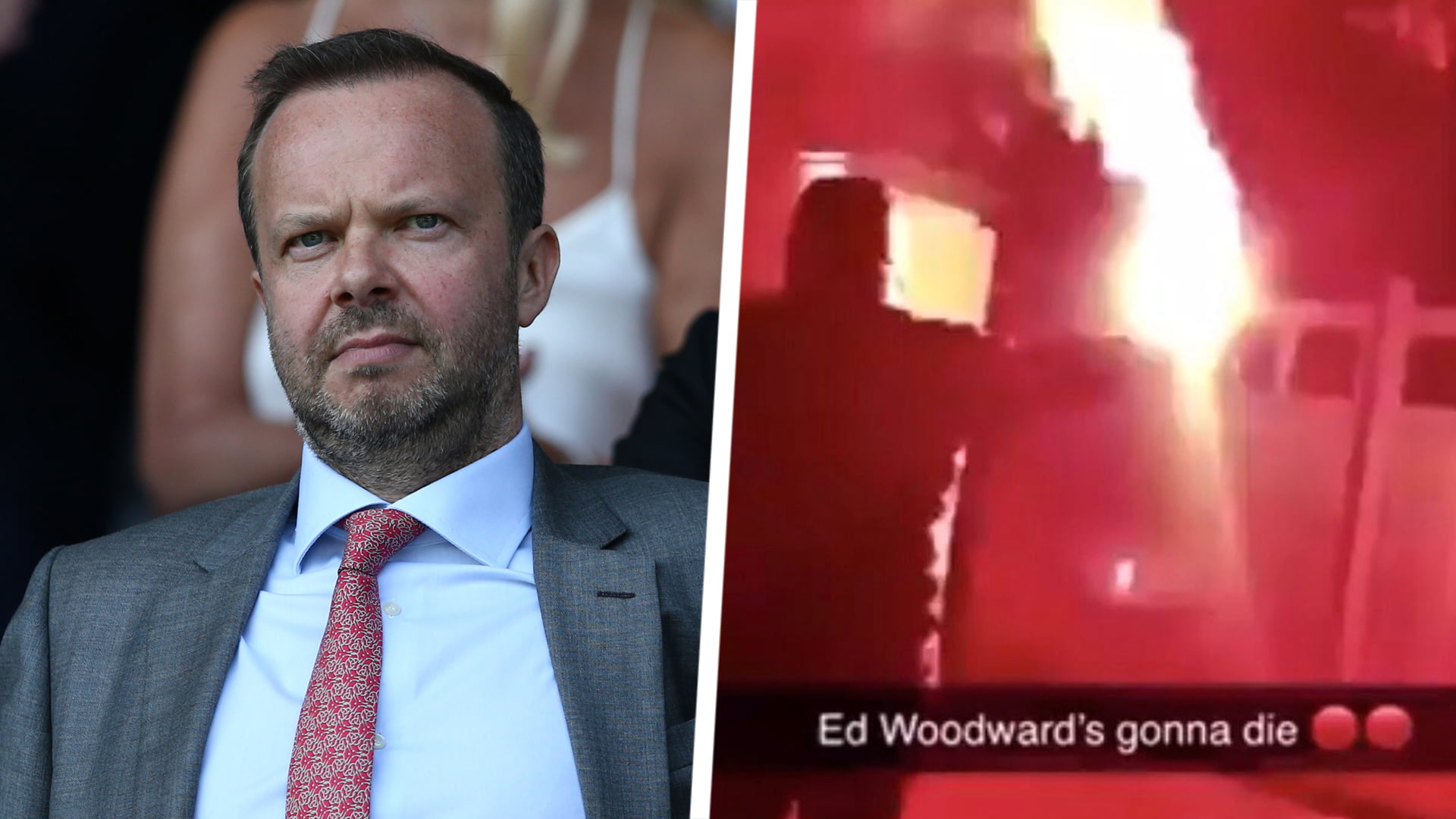 Not less than twenty Manchester United fans attacked the residence of the club's executive vice-chairman, Ed Woodward on Tuesday evening.
Naija News learnt that the  Fans who are believed to be part of a hooligan group known as the 'Men In Black' marched on Woodward's home in Cheshire and at least one red flare was thrown over the gate at the front of the property while red paint was sprayed over the intercom. But luckily Woodward and his family were not in the property at the time of the attack, according to widespread reports.
however, A statement from United read: 'Manchester United Football Club have tonight been made aware of the incident outside the home of one of our employees.
'We know that the football world will unite behind us as we work with Greater Manchester Police to identify the perpetrators of this unwarranted attack. 'Anybody found guilty of a criminal offense, or found to be trespassing on this property, will be banned for life by The Club and may face prosecution.'Fans expressing an opinion is one thing, criminal damage and intent to endanger life is another. There is simply no excuse for this.'
This is disgusting. Talent has been brought to Old Trafford during his stint but has been mostly wasted. Examples are many of players played out of position: Angel Di Maria, Bastian Sch., Chicharito, Kawaga, Januzai, Zaha, Macheda, Alexis… the list is a lot longer tbh

— Daniel Torres (@dtorres11231) January 29, 2020
Manchester United's supporters have directed their anger towards Ed Woodward and the club's owners, the Glazer family at Old Trafford in recent weeks
During the side's 2-0 defeat to Burnley last week at Old Trafford, United fans chanted about killing Woodward and the Glazer family, Metro UK reported.
Meanwhile, Policemen  were seen  standing guard outside the home of Ed Woodward earlier  today after a group of furious Manchester United supporters
Source: Naija News