IPPIS: ASUU Threatens FG With Nationwide Strike Over January Salary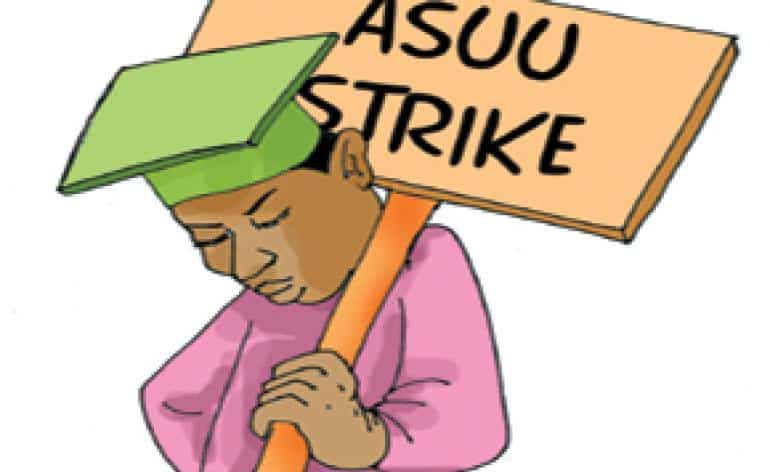 The Academic Staff Union of Universities (ASUU) has warned the Federal Government to release Lecturer's salary for the month of January, else threaten to go on a Nationwide strike.
Naija News recalls that office of the accountant-general of the federation through a letter signed by the Director of IPPIS, Olufehinti, O. J, asked the finance minister not to release funds meant for January salaries to members of the academic community, saying payments would be made through the IPPIS platform.
The letter captioned, "Request for stoppage of the release of funds for January Salaries to federal universities, Polytechnics and colleges of education",
The order which was dated 21 January, signed by the Director of IPPIS, Olufehinti Olusegun, holds that no money should be released to the body.
Reacting to the above order, ASUU President, Prof. Biodun Ogunyemi, faulted the federal government for taking such a decision.
He said; "We didn't take part in that decision. What we were expecting them to do was to allow the ongoing discussion to run its full course. Now that we are reading about this in the media, it's as if some elements in government are trying to sabotage the process."
"We came out of the meeting with Mr President believing that they will give us room to explain how the UTAS will better address our peculiarities and autonomy than IPPIS. However, they have not allowed that to happen. We suspect it's due to the activities of some individuals or groups that are trying to sabotage the process.
"If they push us to the point of taking our final decision about it, we too will tell them 'no pay, no work' because we have a resolution that is on the ground already. The resolution we took a long time ago, which we reactivated at our meeting in Minna last month. So, whichever way they want to go, ASUU will rise to the challenge."
This was