Boko Haram: Family Speaks On Leah Sharibu Giving Birth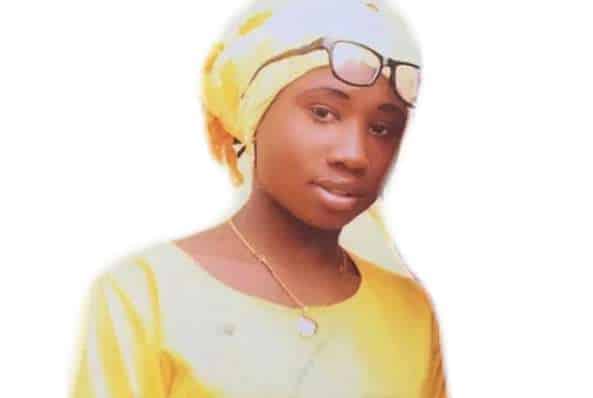 The family of Leah Sharibu, a Christian teenage schoolgirl who was abducted by Boko Haram in 2018, has dismissed reports that their daughter had a baby boy for a terrorist commander while in captivity.
Naija News reports that a Nigerian online news website, Saharareporters, had quoted a source who is familiar with Leah's situation, to have said that the abducted Christian girl gave birth to a baby boy.
According to the source, Leah was delivered of the baby a few weeks ago following her forceful marriage to a top Boko Haram commander.
Speaking on behalf of Sharibu's family, a senior lecturer at the Department of Political Science, University of Jos, Dr. Gloria Puldu, told The Punch on Saturday that reports of Leah Sharibu having a baby was a rumour.
According to Puldu, all the family want was to have Leah home alive, with or without a baby.
She said, "I have seen reports that Leah had a baby boy. That is just a rumour as far as we are concerned. What we even desire is to see a proof of life so that we see Leah by ourselves. If they are able to have Leah safe, we will understand.
"The most important thing is that we want her to be alive. And if she is alive, we will praise God for that. They should release her, despite whatever condition she is in. That is all; it doesn't matter whether she is pregnant or with a baby. Is it not better to have your child alive? So, it doesn't matter, all we are interested in is her life and safety."
Naija News reports that the senior lecturer at the Department of Political Science also stated that they had unconfirmed information that Leah was still alive.
"I spoke with Jennifer, who was in Boko Haram captivity, last Monday or Tuesday. I was able to speak with her one-on-one and she told us that she did not see Leah in captivity, but she was with Alison Gada, who informed her that Leah was alive, healthy and not dead," she said.
Naija News recalls that Leah Sharibu was the only Christian among the 110 students of Government Girls Secondary School, Dapchi, Yobe state, northern Nigeria, abducted on February 19, 2018.
While other girls were released by Boko Haram following Federal Government's intervention, Miss Sharibu was allegedly held back on account of her alleged refusal to renounce her Christian faith.