'Morally Bankrupt' Adesina Has Sold His Soul To Satan – Fani Kayode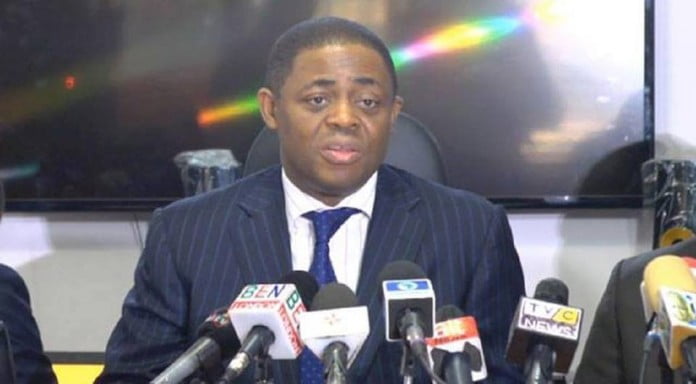 Former Minister of Aviation Femi Fani-Kayode has accused President Muhammadu Buhari's media aide, Femi Adesina, of selling his soul to satan.
Naija News recalls that following the killing of the Chairman of CAN in Michika Local government area of Adamawa state, Lawan Andimi, by Boko Haram, the Christian body had rejected Buhari's reaction to the murder.
Buhari had described the murder as cruel, inhuman and deliberately provocative.
He also assured that the terrorists will continue to pay a heavy price for their actions and would comprehensively be defeated by Nigeria armed forces.
But CAN stated that Christians were tired of the usual press releases and condemnations which have failed to make any meaningful impact.
In a post on his Facebook page on Friday, Femi Adesina accused the Christian leaders of labelling Buhari an "anti-christian".
He advised CAN to be fully involved in supplication for divine intervention in the country, rather than playing subtle politics and unwittingly generating hate in the land.
Reacting in a post on his Twitter page, Femi Fani-Kayode said the blood of the slain CAN Chairman is on Adesina's head and President Buhari's hands.
"Femi Adesina is morally bankrupt. Worse still he has sold his soul to Satan," he wrote.
"How can a man who claims to be a Christian attempt to defend the indefensible & insult CAN?
"The blood of Rev. Andimi & every Christian killed by BH & the Fulani are on his hands & the hands of his boss."