Malami Speaks On Transparency International Report On Nigeria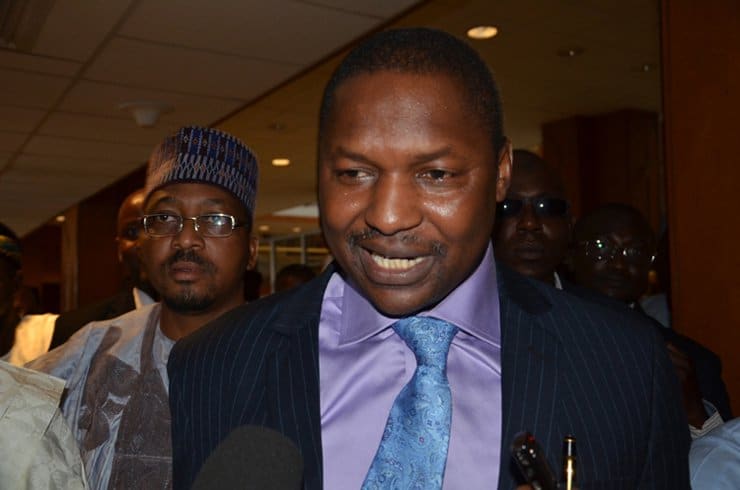 The Federal Government has reacted to Nigeria dropping two steps in the Transparency International Corruption Perceptions Index released on Thursday
The ranking which was released on Thursday saw Nigeria ranked 146 out of 180 countries studied.
Abubakar Malami while reacting to the report during an interview on Channels TV claimed that President Muhammadu Buhari led administration has done more in the fight against corruption.
He noted that there are no proofs by Transparency International to rank Nigeria 146 out of 180 countries on the 2019 corruption perception index.
The Minister of Justice charged the Transparency International to provide indices and statistics, from which it got its facts and figures.
"In terms of the fight against corruption, we have been doing more, we have done more and we will continue to do more out of inherent conviction and desire on our part to fight against corruption devoid of any extraneous considerations relating to the rating by Transparency International."
"Our resolve to fight corruption is inherent and indeed devoid of any extraneous considerations, we will continue to do more and we will double efforts."
"In terms of legislation, we have done more, in terms of enforcement we have done more, in terms of recovery of looted assets we have done more, and in terms of political goodwill, we have demonstrated extraordinary political goodwill."