Emir Sanusi Advise Nigerian Leaders And Politicians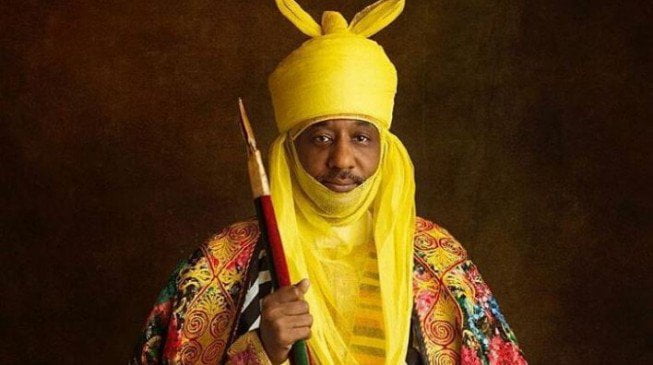 The Emir of Kano, Muhammadu Sanusi II, has called on political office holders in Nigeria to protect the interest of the poor and less privileged in the country.
Sanusi stated this when he represented the Sultan of Sokoto, Muhammad Sa'ad Abubakar III at the 3rd General Assembly and peace conference with the theme: "Inter-Religious Dialogue: Strengthening the Culture of Peace, Reconciliation and Justice", in Abuja on Wednesday.
The former CBN governor in his statement noted that attending to the less privileged in the country would reduce illiteracy, poverty and social vices.
The Emir called on Nigerians to ensure peace amidst themselves and employ unity to address situations around them.
Sanusi said each religion should respect the ethics and values of others, he added that whoever takes the life of another man is a criminal and should be punished.
"Christians and Muslims must come together and fight the major challenges facing us which are malnutrition, drug problems, out of school children, poverty amongst many others."
The monarch called on Nigerians to recognise, identify and address the internal problems challenging the country, which had led to increased poverty and social vices.