Civil Right Group Drags Shiites' Spokesman To Court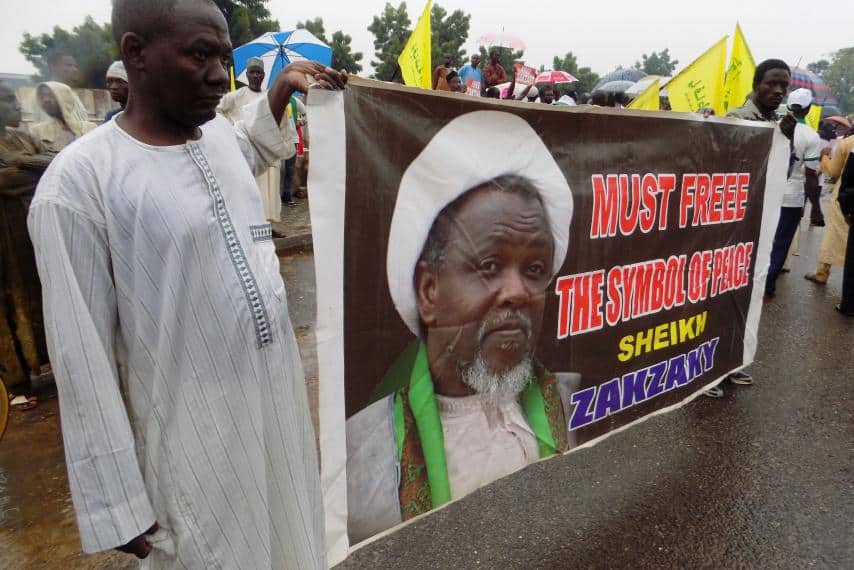 The Center for Social Justice, Equity and Transparency (CESJET), a non-governmental organization has appealed to a state high court in Kaduna to bar the Spokesman of the Islamic Movement in Nigeria (IMN), Ibrahim Musa from launching a book on the clash between the group and the Army.
According to the Civil right organization's spokesman  Edward Omaga, the details in the book is capable of tainting the book with falsehood, defamation or blackmail and jeopardizing the ongoing trial of the IMN leader, Sheik Ibrahim El-Zakzaky.
The group also said the Centre viewed the attempt to publish the book as an attempt to prove that Ibrahim El-Zakzaky and his followers are not guilty whereas the state is prosecuting him.
He also said one could not release a book for public consumption at the same time when issues are before the court of law.
The Centre is also asking the court for an order mandating the Commissioner of Police in Kaduna State to arrest and prosecute the IMN spokesman for trying to publish the book entitled, "December 2015 Massacre of Shiites in Nigeria: Survivors Accounts" which it says, amounts to trying to dislodge the Nigerian government.
It stressed that by trying to launch a book on the IMN, Musa is trying to further the activities of the IMN, which the centre described as 'criminal.'