Biafra: 'Let Us Go' – Onyeka Onwenu Begs Buhari Govt (Video)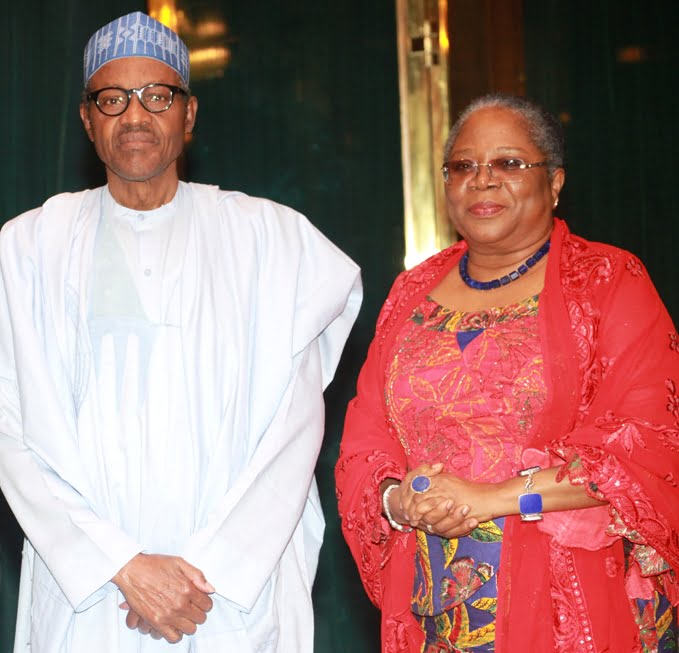 Legendary Nigerian songwriter and singer, Onyeka Onwenu, has asked the Federal Government of Nigeria led by President Muhammadu Buhari to "let Igbos go" if Nigeria does not want them.
Naija News reports that the Nigerian legendary singer made this statement at a conference tagged: "Never Again Conference: Nigerian Civil War 50 Years After" in commemoration with the Biafra War 50th Anniversary.
According to Onwenu, Nigeria cannot continue to inflict pains on Igbos and expect them to take the pains, adding that the Igbos are children of God and are in Nigeria for a purpose.
The legendary songwriter warned the "rest of Nigerians" that even if they continue to insult the Igbos, they (Igbos) will not bow to pressure.
Onwenu, who is the immediate past Director-General of the National Center for Women Development in Abuja, Nigeria's capital, warned that Nigeria cannot drive Igbos to the sea and cannot tell them to shut up.
The singer cum actress, asked the Nigerian government to allow "Igbos go if they (Nigeria) don't want them" in what appears to be a support of the agitation for the Republic of Biafra championed by Nnamdi Kanu, the leader of the Indigenous People of Biafra (IPOB).
Her words: "Listen, let me say to the rest of Nigerians, you insult us, (sometimes we do same to Nigerians and that is terrible, we have come to a stage where we have to be insulting each other so badly)"?
"Go ahead, we will not succumb, we will not bow. We are children of God, we are here for a purpose, God has put us for that purpose, you cannot drive us to the sea, you cannot tell us to shut up, take the pains that you're inflicting on us on top of it.
"Listen, if you don't want us, then let us go"
"Listen, if you don't want us, then let us go"

Vintage Onyeka Onwenu
The Elegant Stallion
Ada Igbo
Ada Ọma
Ada Dike

50 Years After: The Civil War Never Ended#NeverAgain#50YearsAfter#Biafra#NigeriaCivilWar#Nigeria pic.twitter.com/LziPLi8zAM

— Dadiyata The Jonathanian (@The_Jonathanian) January 15, 2020
Naija News reports that Onyeka Onwenu is a Singer/Songwriter, Actress, Television Journalist, Social Critic, and Politician, who had in the past, alleged that she was sacked by the Buhari government because she is Igbo.