10 Things Tinubu Said In His Speech About Amotekun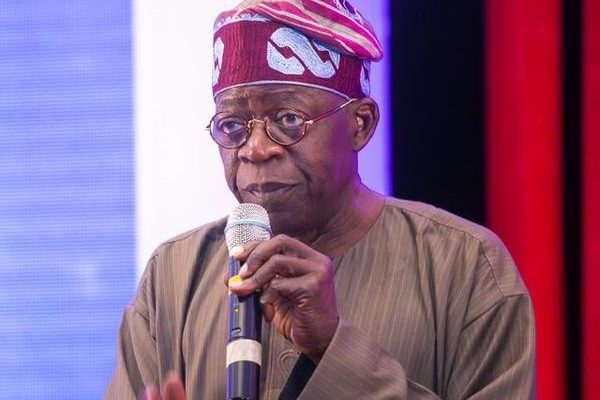 Tinubu Breaks Silence On Amotekun
Asiwaju Bola Tinubu, the National Leader of the All Progressives Congress (APC) on Wednesday finally broke his silence on Operation Amotekun.
As previously reported by Naija News Tinubu said he had previously refrained from speaking on the issue so as not to make a mess of the situation.
Amotekun is the code name given to the security outfit set up by governors of the South-West zone to combat security challenges in the region.
Shortly after the launch of the outfit however, the federal government speaking through the Attorney General of the federation and Minister of Justice, Abubakar Malami declared the outfit illegal.
The federal government's position has since been rejected by the state governors and many other pressure, political and social-cultural groups.
But Tinubu on Wednesday finally declared support for Operation Amotekun but called for caution in working out the differences.
Here are ten things Tinubu highlighted in his Amotekun speech:
1. Those claiming that this limited, inoffensive addition to security threatens Nigeria as a Republic have taken themselves upon a madcap excursion.
2. Those claiming that the Federal Government seeks to terribly suppress the Southwest have also lost their compass.
3. Amotekun is a serious matter of concern which has been turned into a political tug-of-war.
4. On the differences between the SouthWest governors and the Attorney-General, Tinubu said we (Nigerians) must devote our energies more toward solving problems rather than amplifying them.
5. The governors of the Southwest collectively established Amotekun to buttress existing security mechanisms.
6. I have deliberately maintained a studied silence regarding Amotekun.
7. I believe in this nation and its benign prospects. I dearly love its people, all of them.
8. I do not cow to the demands of those who press for me to make a premature statement on an important issue. I chose to talk when my position has been made ripe by a collection of the facts and a reasonable assessment of those facts.
9. Amotekun is not a threat to Nigeria's unity.
10. Tinubu also noted that Amotekun represents an evolution in Nigeria's federalism and dialogue should be seen as a way forward in the matter.
You can read the full speech by Tinubu HERE.