Klopp Speaks On Premier League Directive To Referees Over VAR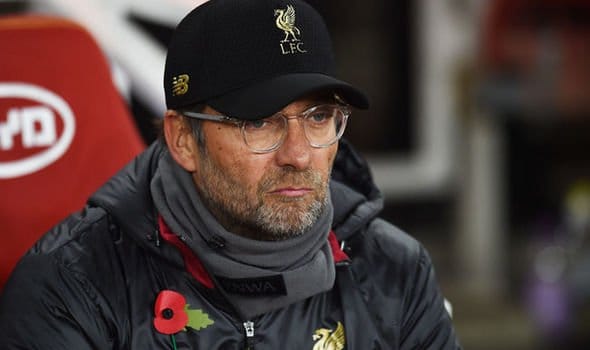 Liverpool manager, Jurgen Klopp, has welcomed the latest directive given to English Premier League referees over the use of the Video Assistant Referee (VAR) monitor.
Naija News reports that the PGMOL and English Premier League have asked referees to start using pitchside monitors from this weekend.
UK Times reports that the monitor will only be used if a Video Assistant Referee (VAR) recommends changing a decision on a red card.
This is coming after meeting involving English Premier League match officials this week.
Recall that the Premier League had previously recommended monitors should only be used for unseen incidents or incidents which fall outside of a referee's range of expectations.
However, the new instruction has been given to match officials, to use the monitor when the VAR wants to either upgrade a card to a red or downgrade it to a yellow.
No pitchside monitor has been used in nearly 220 Premier League games played this season.
Speaking on Friday ahead of Liverpool's game against Manchester United at Anfield, Klopp welcomed the decision.
Liverpool boss, Klopp, whose side take on Manchester United at Anfield this weekend, is one Premier League boss who is behind the move.
"The Only reason for having it is to use it. I don't know why they aren't used so far," said Klopp.
"We want the right decisions so we should use all sources. It won't happen five or six times a game. It's just about 100% clarification that is needed."