Arsenal: Arteta Speaks On Comparing Nelson With Sterling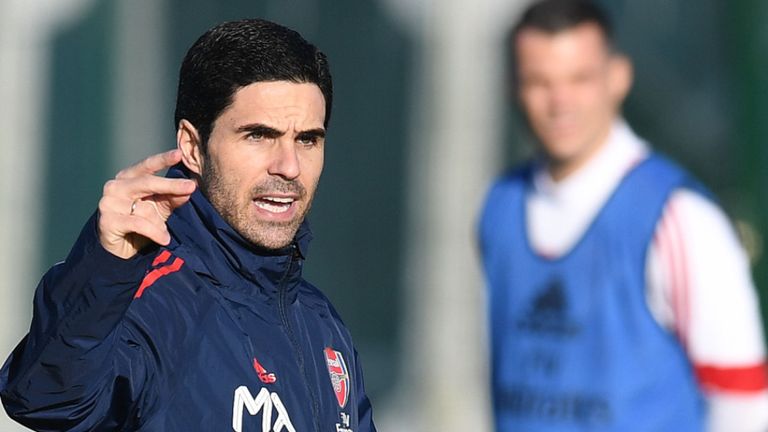 Arsenal head coach Mikel Arteta has refused to compare youngster Reiss Nelson to Manchester City winger, Raheem Sterling.
According to the Mirror UK, Arteta believes the 20-year-old, who spent last season on loan at Hoffenheim, can become a 'top player' for the club.
The former Man City number two said Nelson possesses the ability to do whatever he wants providing he maintains his current attitude and approach.
"I wouldn't like to compare [with Sterling], what I will say is that Reiss has the potential to do whatever he wants," Arteta said this ahead of Arsenal's Premier League clash with Sheffield United today.
"If he wants to do it, wants to learn and wants to challenge himself he can be a top, top player for this football club.
"At the moment I think he is on the right path, with the right attitude and then there are a lot of factors: he needs to deal with pressure, deliver every three days, score more goals and make the difference more for the team because he has the quality to do that.
"I know Reiss because I coached him when he was 16 and straight away he caught my eye. He is a boy that is willing to learn and loves the game but I think he has been a little bit confused in the last few years – what direction he had to take, some of the decisions that he made."
"Now I can see that he really wants it and I think he has the potential to do whatever he wants. He needs guidance, he needs a little bit of a stick, and he's up for it. I put him in to play and I trust him because he wants it and I think he can deliver."
Source: Naija News