N-Power Latest Update On Exit Date For First Batch Of Beneficiaries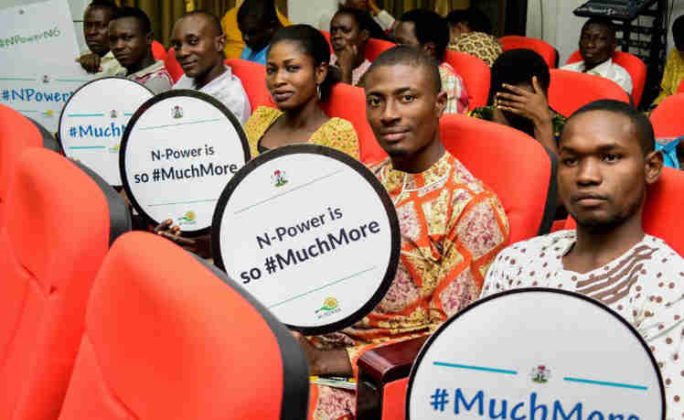 N-Power Latest Update
The N-Power scheme is a social intervention scheme introduced in 2016 by President Muhammadu Buhari, as a two-year programme for graduate and non-graduate Nigerians between the ages of 18-35.
The beneficiaries enjoy N30, 000 monthly stipend, and devices during the duration of their stay in the scheme in exchange for services offered including teaching, agric extension services, health, etc.
However, as the two-year tenure of 2016 beneficiaries has expired, uncertainties and fears about their future in the scheme remain unresolved amidst talks of disengagement.
However, Naija News reports the latest information from administrators of the scheme has not directed beneficiaries in the earlier mentioned category to exit the scheme, rather it asked them at the beginning of the year 2020 to 'continue going to their Place of Primary Assignment (PPA).'
https://twitter.com/npower_ng/status/1214487155332059136
The fears over a possible disengagement from the N-Power scheme were heightened following a report that the federal government of Nigeria is ready to sack over 200,000 beneficiaries of the N-power programme that were recruited in 2016.
It was reported that the disengagement will take place between January and February this year.
According to the report gathered, the affected persons were being dropped from the scheme because there was no budgetary provision for them in the 2020 national budget.
Happy New Year to all our N-Power beneficiaries.

Thank you for all your hard work. Here is wishing you a prosperous 2020!#NPowerNG pic.twitter.com/rwRJkLIlTE

— N-Power (@npower_ng) January 1, 2020
However, President Buhari at a recent parley with teachers in the country also disclosed that the deficit of teachers is been addressed through a number of efforts such as the N-Power Teach Volunteers scheme.
We are addressing Nigeria's deficit of teachers through a number of efforts such as the N-Power Teach Volunteers scheme under the National Social Investment Programme,in which qualified graduates are trained and deployed in primary schools nationwide to support existing teachers.

— Muhammadu Buhari (@MBuhari) January 14, 2020
Meanwhile, the federal government of Nigeria had earlier assured the first set of beneficiaries under the N-Power scheme that it was liaising with state governments and the private sector on the possibility of securing permanent engagement for the 2016 N-Power beneficiaries.
The government made this known towards the end of the year 2019 when it revealed that no date has been announced for the exit of the first batch of volunteers enrolled under the N-Power scheme.
Source: Naija News