Daddy Freeze Backs Uganda Pastor, Says Wedding Vows Is Unbiblical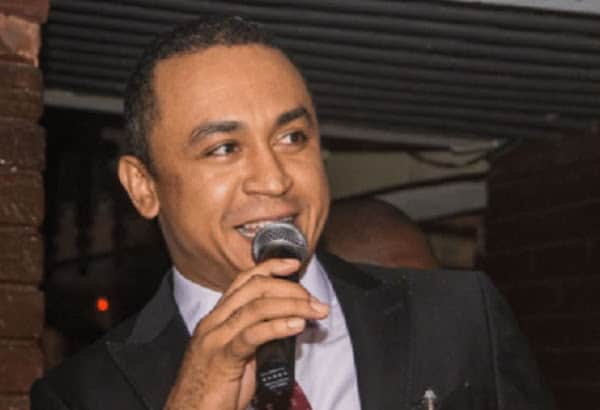 Nigerian OAP, Daddy Freeze, has given his reasons for supporting claims by a controversial Uganda Pastor who said that "Till Death do us apart in Church is unbiblical and satanic."
It is a usual practice by most Churches during marriage joining to ask the couples to make a vow before they are presented as husband and wife.
However, for a couple of years now, some has opined that the vows always practised by those Churches are unacceptable, that it has no biblical background.
According to the Ugandan pastor, the vow is totally unbiblical and at the same time very satanic.
Daddy Freeze who is also known for being controversial from his opinions has responded with the scripture to further back the Ugandan pastor for his claims concerning marriage vow.
See his response below;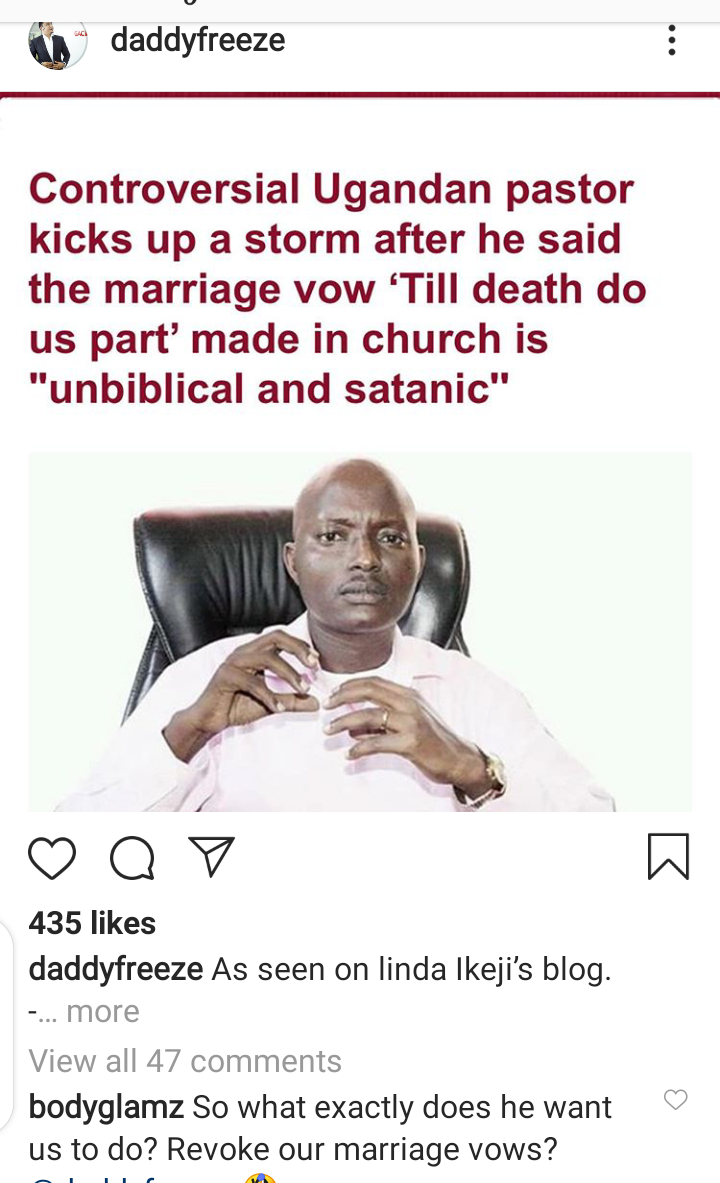 It could be recalled that Daddy Freeze, in a post on his Instagram on Tuesday has slammed churches that invite EFCC and police into church matters.
He said; "Calling the police or EFCC to investigate church-in-house fraud is the height of it.
It's calling your already homeless, hungry and broke god a toothless bulldog. As for me and the FreeNation family, our God is in control."
He further asked, "Why is the God Peter worshipped absent in today's church?"