Barcelona Emerges Richest Club In The World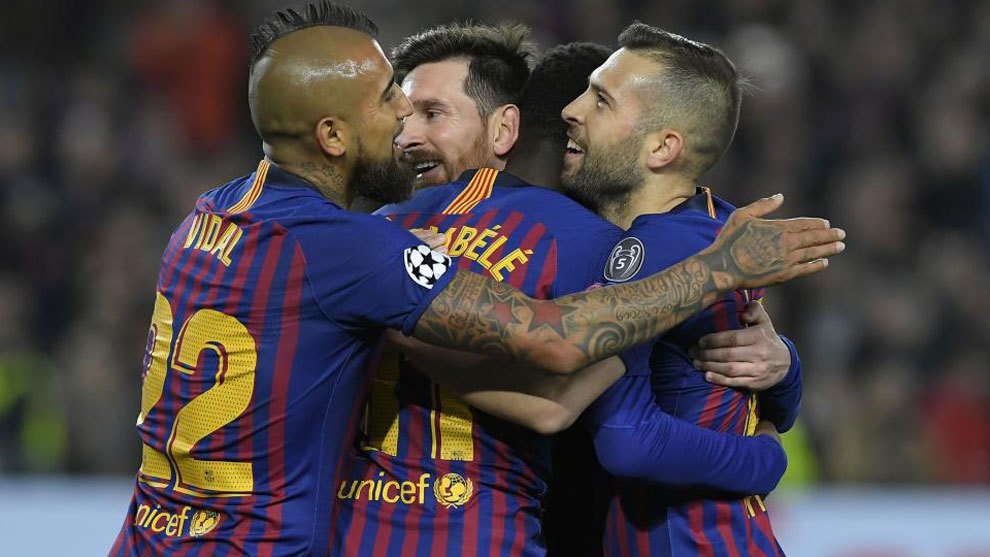 Barcelona has emerged as the world's most wealthy football club for the first time in history.
Naija News Understands that Barcelona took over Real Madrid for the first time to become the third club to lead the Deloitte Football Money League, which highlighted how the world's 20 biggest clubs generated a record combined income of £8 billion from the 2018-19 season.
In London, Tottenham overtook Arsenal and Chelsea to become the capital's biggest-earners, mainly due to Spurs' broadcast revenue from the Champions League run that saw them reach 2019's Madrid final.
Manchester United are the third-richest club in the list with revenues of €711.5m, with neighbours City clocking in at €610.5m and Liverpool closely following as England's third most lucrative club on €604.7m
Her is the list of the top 10 richest clubs in the world according to Deloitte below.
Ranking of the Richest Football Clubs in 2018/2019
1. Barcelona – €840.8 million EUR (approximately $936 USD)
2. Real Madrid – €757.3 million EUR (approx. $842 million USD)
3. Manchester United – €711.5 million EUR (approx. $792 million USD)
4. Bayern Munich – €660.1 million EUR (approx. $735 million USD)
5. Paris Saint-Germain – €636 million EUR (approx. $707.8 million USD)
6. Manchester City – €610.6 million EUR (approx. $680.9 million USD)
7. Liverpool – €604.7 million EUR (approx. $674.4 million USD)
8. Tottenham Hotspur – €521.1 million EUR (approx. $581.2 million USD)
9. Chelsea – €513.1 million EUR (approx. $572.2 million USD)
10. Juventus – €459.7 million EUR (approx. $512.7 million USD)
Source: Naija News