Security Agencies Are Well Informed Before Establishing Amotekun – Fayemi To AGF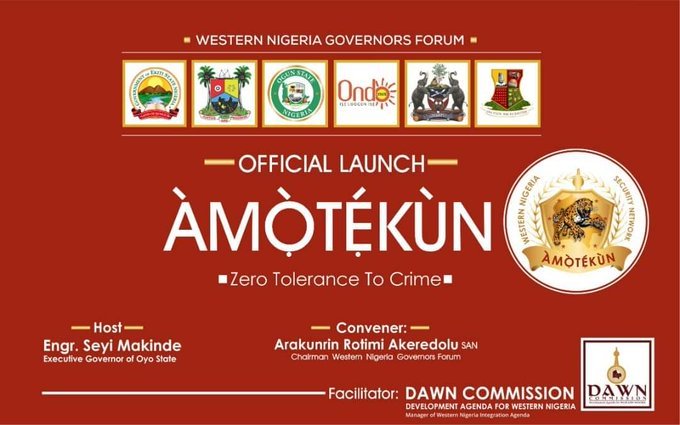 Following a press release by Federal Government of Nigeria under the leadership of President Muhammadu Buhari, declaring 'Operation Amotekun' as Illegal, the Chairman of the Nigeria Governors' Forum, Kayode Fayemi has replied that security outfits were duly notified before the group was launched.
Naija News reports that the Muhammadu Buhari-led administration declared the newly established south-west security outfit 'Amotekun' illegal, in a statement which was made known by Dr Umar Jibrilu Gwandu, SA Media and Public Relations (Office of the Attorney-General of the Federation and Minister of Justice)
The Attorney General of the Federation and Minister of Justice, Abubakar Malami, said that no other authority at the state level, whether the executive or legislature has the legal authority over the defence.
However, Dr Kayode Fayemi, during the 17th edition of Daily Trust Dialogue which held in Abuja on Thursday, has said that the community security outfit, Operation Amotekun, initiated by the South-West Governors, was to complement national security outfits.
Fayemi speaks further that the outfit is not in any way competing with the national security outfits.
"There are possibilities and opportunities in the security outfit," he said.