Presidency Reveals Fate Of State Governors At The End Of Their Tenure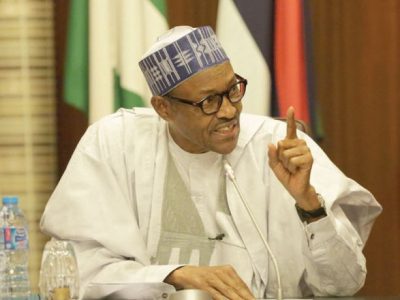 A warning has been issued on Wednesday by the presidency stating that state governors who have looted the state treasury will face trial at end of their tenure in office.
According to the warning which was given on behalf of the Federal Government of Nigeria, through Ita Enang, the senior special assistant to President Muhammadu Buhari on Niger Delta Affairs, it disclosed that all state governors guilty of squandering funds that are supposed to be for their local governments will be brought to justice when their tenure ends.
Enang, in the statement issued on January 15, notes that at the time the governors will end their tenure, they will face trial in full force as their immunity would have expired.
He also charged the Attorney-General of the Federation to ensure strict monitoring of how funds allocated to the states are spent.
He said: "Let the governors know that they would be made to stand trial in accordance with the extant law when their immunity is eventually lifted." 
Meanwhile, Naija News had reported that the federal government of Nigeria has warned all Nigerians especially religious leaders against instigating unnecessary fear on the increasing rate of insurgencies in the country.
According to the Senior Special Assistant to the President on Media and Publicity, Garba Shehu, who was reacting to an allegation of religious cleansing of  Christians in the  Northern part of the Country.
The warning reads;
"The security forces of Nigeria are working continuously to return those taken hostage by Boko Haram to their families, friends and communities. In doing this, the government has full confidence in their ability to accomplish the task.
"On its own part, the government has condemned some of the appalling acts of terror, especially following the festive period. Yet, to continue to see these happenings solely in religious terms – removed from social, economic and environmental factors – simplifies complexities that must be heeded. Not seeing them as they should be is exactly what the terrorists and groups wish: they want Nigerians to see their beliefs as a reason to turn against one another.