Kwara Gov. Abdulrazaq Solicits For Families Of Fallen Heroes In Ilorin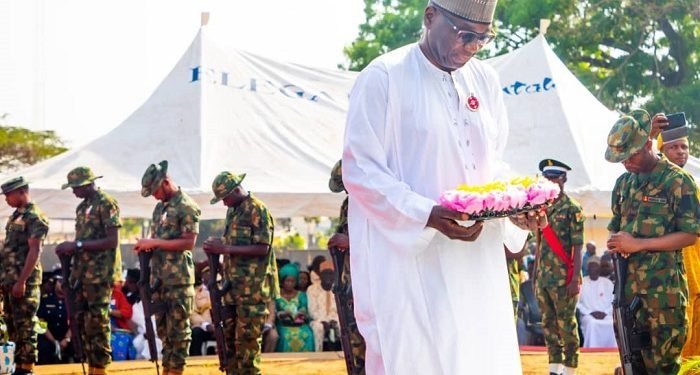 The Kwara State Governor AbdulRahman AbdulRazaq on Wednesday has called for better care and attention to families left behind by fallen heroes.
He made this statement in a way to show gratitude for their selfless service to the country.
He told reporters shortly after laying the wreath and performing other ceremonies at the 2020 Armed Forces Remembrance Day in Ilorin, the state capital that the living and families of fallen heroes will be prayed for, support them, engaged them and thank them for their service to Nigeria
AbdulRazaq hailed the departed heroes for their selfless service in protecting the territorial integrity of the country and strengthening the unity, peace, and security of the nation.
He pledged more support to the security agencies to strengthen the safety of lives and properties in the state.
He added that the security agencies are doing exceedingly well in performing their mandate and we have to support them to perform their mandate of ensuring security in the state and Nigeria at large.
AbdulRazaq then promised more support for the Nigeria Legion's outreaches and other programs in the state
Source: Naija News