Four Percent Of Every Nigerians Die As A Result Cancer-Osinbajo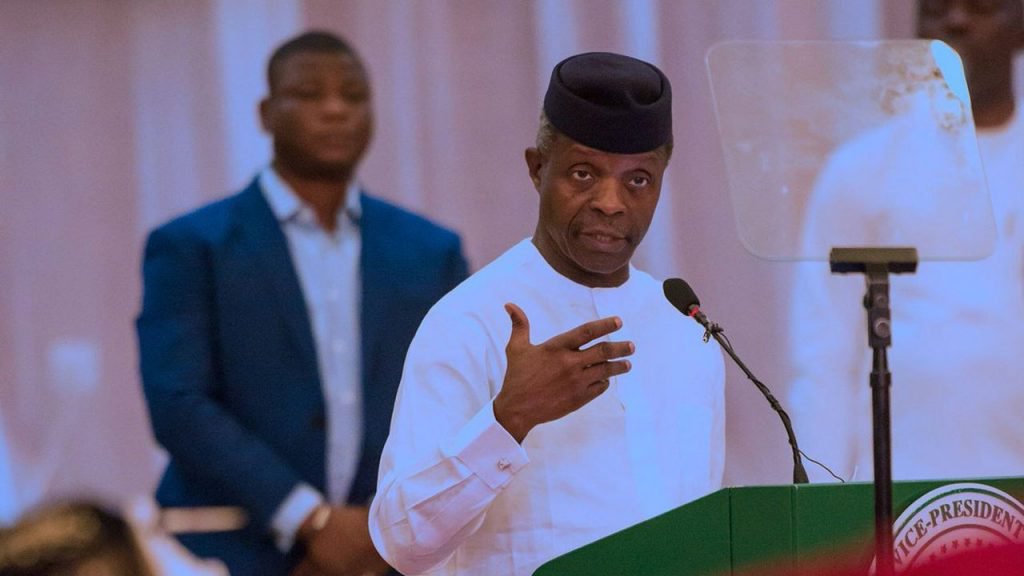 Nigeria's vice president, Yemi Osinbajo, has once berated the increasing and high prevalence rate of cancer cases in the country
The Vice president who made this known on Monday when he laid the foundation stone of Kano Cancer Centre at Muhammad Buhari Specialist Hospital, Giginyu.He said about 72,000 of over 100,000 cancer patients reported annually, lost their lives.  The new centre is planned to be a replica of the World Cancer Centre in Melbourne, Australia.
"WHO reports that in 2018, four percent of deaths in Nigeria were caused by cancer. Nigeria's cancer cases are about 15 percent of cases in West Africa. In the whole of West Africa, we take 15 per cent. So, there is a major problem with cancer in Nigeria. "This is why the federal government decided on the national cancer control plan, 2018-2022. Each state is meant to have its own facility and cancer control plan and key into the federal government's plan. I must say that we have a situation where Kano Sate has made way, by plugging into overall plan of the federal government," the vice president revealed.
Mr Osinbajo commended the state governor, Abdullahi Ganduje, for his foresight in establishing the cancer control facility in Kano. He also said that the centre is not meant for Kano alone, but it is for the whole nation.
During his visit to the state, the vice president also visited the Emir Muhammadu Sanusi II, and had an interactive session at Gidan Makama National Museum, adjacent the emir's palace.
He also commissioned a two-kilometer long Aminu Dantata flyover at Murtala Mohammed way and laid the foundation stone for the construction of Karibullah Nasiru-Kabara flyover, Shah
Source: Naija News