Finally, Dangote Reveals When He Will Buy Arsenal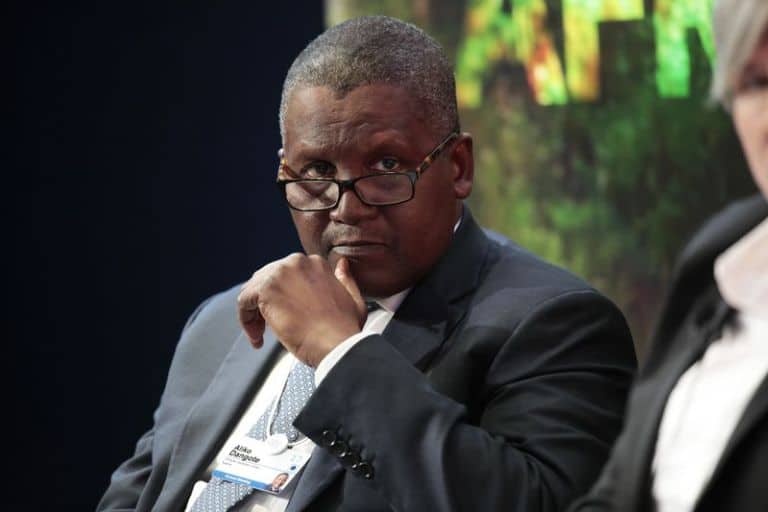 Dangote Expresses Interest In Arsenal Takeover
Nigerian business tycoon and Africa's richest man, Aliko Dangote has once again declared interest in buying English premier league club, Arsenal.
The business magnate who has never hidden his desire to take over the North London club said he would probably be ready to back up his words with cash in 2021.
It will be recalled that Dangote had earlier told Reuters in 2018 that he will be launching a takeover bid for Arsenal in 2020 but his Dangote Refinery project seems to have overtaken his initial declaration.
"We will go after Arsenal from 2020… even if somebody buys, we will still go after it," he said in 2018.
However, with the refinery project located in the Ibeju-Lekki suburb of Lagos State at an advanced stage, the Nigerian businessman looks set to return focus on a takeover bid for Arsenal.
Speaking during an interview with Bloomberg, Dangote has now set a 2021 timeframe to launch a takeover bid for the North London Premier League club.
He narrated: "It is a team that yes I would like to buy some day, but what I keep saying is we have $20billion worth of projects and that's what I really want to concentrate on.
"I'm trying to finish building the company and then after we finish, maybe some time in 2021 we can.
"I'm not buying Arsenal right now, I'm buying Arsenal when I finish all these projects, because I'm trying to take the company to the next level."
Arsenal are currently owned by American billionaire, Stan Kroenke.
Source: Naija News