Canada PM Speaks On Iran Shooting Down Ukrainian Plane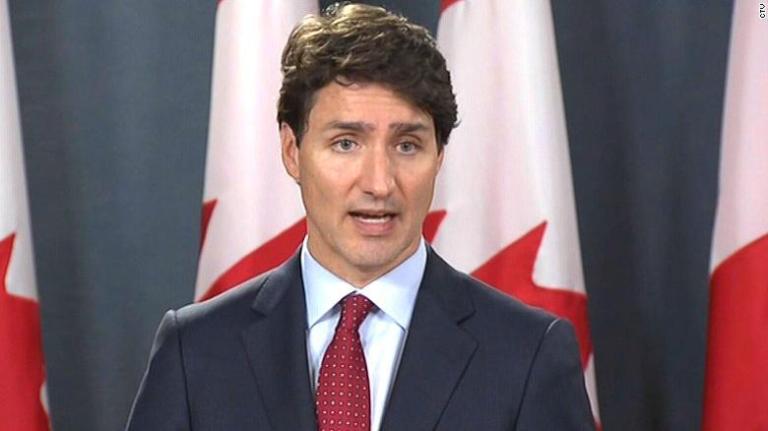 Canadian Prime Minister, Justin Trudeau, has reacted to Iran's admission that its military shot down a Ukranian airliner killing all 176 passengers and crew on Wednesday.
Naija News reports that Iran has admitted shooting the Ukrainian airline, but that it was unintentional.
According to the report which was released on Saturday morning, Iran said it unintentionally shot down the Ukrainian airliner that crashed this week killing 176 people, calling it an "unforgivable mistake".
Recall that the Ukraine International Airlines plane which crashed on Wednesday has claimed lives of 176 passengers, 63 Canadians and 82 Iranians among others.
In a statement on Friday night, Trudeau said his government expects the "full cooperation" of Iranian authorities in investigating the downing of the plane.
"Tonight, Iran acknowledged that Ukraine International Airlines Flight 752 was shot down by its own armed forces," he said.
"Our focus remains closure, accountability, transparency, and justice for the families and loved ones of the victims. This is a national tragedy, and all Canadians are mourning together.
"We will continue working with our partners around the world to ensure a complete and thorough investigation, and the Canadian government expects full cooperation from Iranian authorities."