Ogun State: Obasanjo, Abiodun In Closed-Door Meeting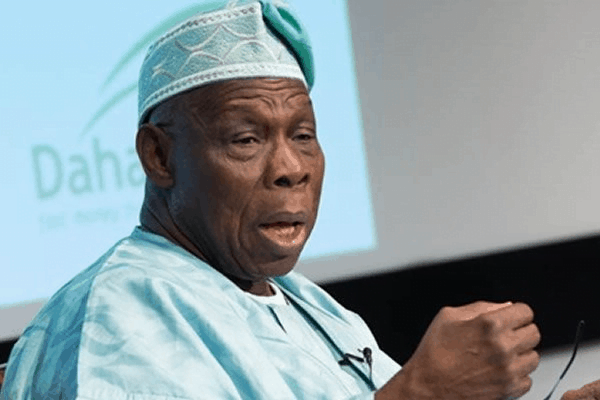 The former President of Nigeria, Olusegun Obasanjo, and the Governor of Ogun State, Dapo Abiodun, on Thursday held a closed-door meeting.
A report had it that President Obasanjo arrived at the governor's office at Oke-Mosan, Abeokuta, at 11:45 am and had a meeting with Abiodun which lasted an hour.
However, the details of the closed-door meeting between the former president and the Ogun State Governor was not disclosed.
Obasanjo while speaking with newsmen after the meeting revealed that he visited the Ogun governor to discuss issues affecting the state.
The former President noted the issues include, education, agriculture and rural development.
Obasanjo further stated that he visited the governor to welcome him officially to the office.
Obasanjo said, "I have come to say Happy New Year to the governor and then, of course, I haven't been here since his (Abiodun) assumption of office, to welcome him to his seat."
"I raised a few issues that I have believed are of interest to the development of the state in the area of education, agriculture, rural development and other sorts of things."
"We had a wonderful discussion".
Obasanjo when asked to assess Abiodun's performance so far, he said, "I have not come here to do an assessment, I have come here for the promotion of what will move Ogun State forward."