Nigerians React As FG Reportedly Conclude Plans To Sack 200,000 N-Power Beneficiaries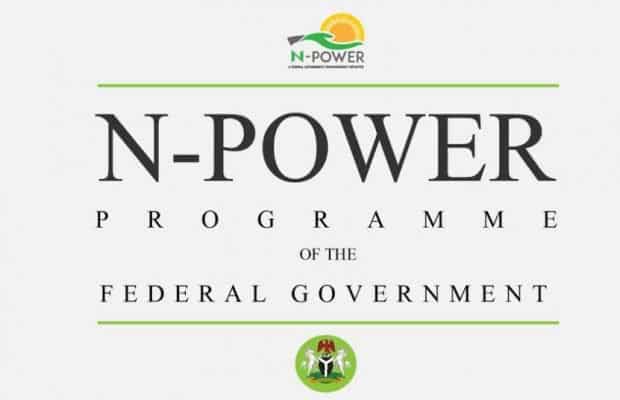 N-Power Latest Updates
Nigerians have taken to social media platforms to express their views on the alleged plans by the Federal Government of Nigeria to phase out the first batch of N-Power beneficiaries.
Should the government proceed with the plans as indicated, 200,000 beneficiaries who came onboard the scheme in 2016 will be shown the exit door.
This online platform understands that the disengagement will take place between January and February this year as there was no budgetary provision for them in the 2020 national budget.
The N-Power scheme was introduced in 2016 by President Muhammadu Buhari, as a two-year social investment scheme for graduate and non-graduate Nigerians between the ages of 18-35.
The beneficiaries enjoy N30, 000 monthly stipend, and devices during the duration of their stay in the scheme.
See reactions on Twitter:
This NPower people weren't aware the programme has a two year duration?.

Btw, how can you retire online Generals (Specialists in cyber-bot warfare) without hope of pension?. #Insidelife just be drinking your 5Alive?

— Femi Ola-Olu (@Femiolaolu1) January 10, 2020
Batch A of N-Power has been discharged, so the Maj-Generals have lost their commission, until new Abacha loots arrive.
Meanwhile, "attention. Remove head dressing".

Now, you can fall out to your dagoba, bloody civilian.

Good morning https://t.co/LbLuZVJ8lv

— Great Oracle (@AbdulMahmud01) January 10, 2020
N-POWER
Elections are over. Beneficiaries were used & dumped.

— Comrade Ella (@JustSociety4all) January 10, 2020
Good news to N-Power beneficiaries…

So over 200,000 of you is being dropped soonest with no alternative fall back job.

Reason: you were not captured in the 2020 budget.

I guess elections is over and they don't need you again like the okada and keke riders in FCT.

— STAFF ?? (@Onuhsimon1) January 10, 2020
200,000 people just got displaced by N-power.

Hundreds recently got fired by UBA.

They are SEARCHING for jobs.

Do you have the jobs they are searching for? https://t.co/4kfbu4GpSD

— IFEANYI (@J_Chiemeke) January 9, 2020
My heartfelt sympathy to the NPOWER beneficiaries and bots.

Nobody should lose their jobs in this Buhari 's economy https://t.co/dBVA5fObvM

— IKECHUKWU (@iykimo) January 10, 2020
@Sadiya_farouq Good morning Madam Minister. What are we-2016 Npower batch to do. Please be clear on this. We are confused. Thanks

— udo joseph (@josephudo2) January 10, 2020
Back in 2019, reports had it that the federal government of Nigeria had assured the first set of beneficiaries under the N-Power scheme that it was liaising with state governments and the private sector on the possibility of securing permanent engagement for the 2016 N-Power beneficiaries.
The government made this known when he revealed that no date has been announced for the exit of the first batch of volunteers enrolled under the N-Power scheme.
Source: Naija News