Devilish Grandma Arrested For Bathing Grandchildren With Pepper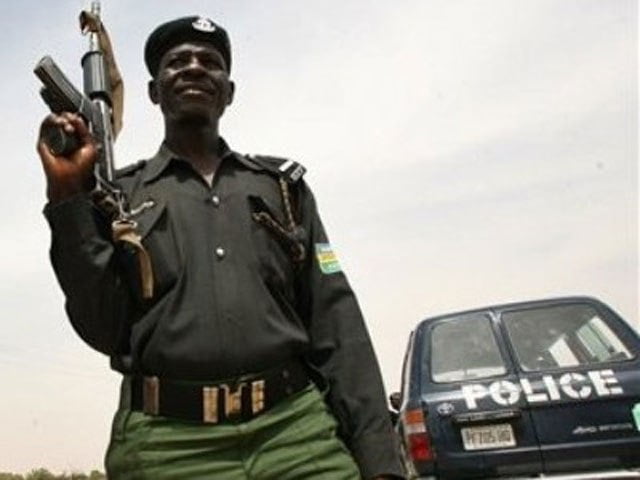 It appears that some individual derives happiness in being extremely wicked. This happened to be true as Nigerian Police in Rivers State arrested an old aged woman who abused two kids for eating without prior notice to her.
Grandmothers are known to be very loving, most especially with kids. But unfortunately, reversed is the case with a grandmother in Rivers State who bath her two grandchildren with pepper, chained them naked for eating without her permission.
The woman, identified as Mama Vera, was said to be arrested for dealing with the two kids in such a manner just because they drank garri (cassava flakes), in the house without her permission.
The evil grandmother was also said to have stopped her grandchildren from going to school.
She was successfully arrested after their neighbours at Mgbuoba in Obio/Akpor Local Government Area of Rivers State heard the cries of the children from their apartment, they immediately rushed down and broke the entrance to rescue the kids and handed her to the police.
It could be recalled that a woman identified as Temitope Akinola, two months ago poisoned her granddaughter with an insecticide, Sniper, to stop her daughter's marriage to her lover.
The 42-year-old man who resides in Isote area of Sagamu was arrested on the same day of the incident by men of Ogun State Police Command.
The spokesperson of the command, Abimbola Oyeyemi, noted that Akinola was arrested following the information made available to the Sagamu Division of police after the death of the child.