Uche Nwosu Speaks On His Recent Defection To APC, Buhari's Administration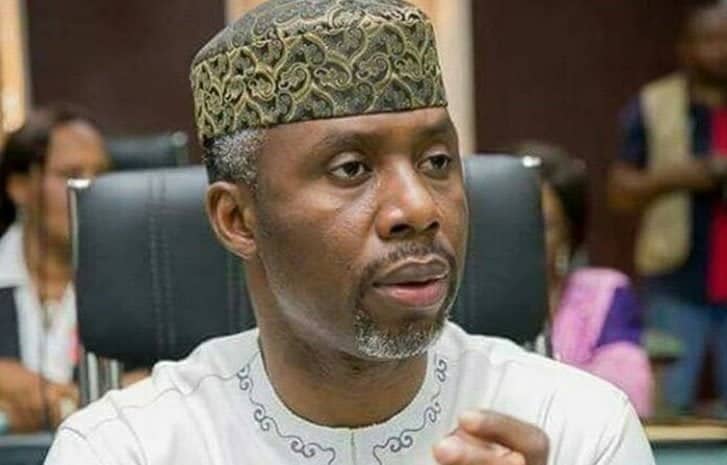 The governorship candidate of the Action Alliance in Imo State, Uche Nwosu, noted that the achievement of President Muhammadu Buhari's administration would earn the All Progressives Congress another chance in the 2023 general elections.
Recall that the Rochas Okorocha's in-law recently defected to the APC along with his supporters.
Okorocha former Chief of staff in a statement said, "I believe him; that is him and that is leadership"
"The APC under President Buhari has done well in the areas of the fight against corruption, insecurity and agricultural development."
Nwosu noted that under President Buhari's administration agricultural sector has developed and the country now has an abundance of locally produced rice.
"In the area of agriculture, we now have an abundance of locally produced rice. In the area of fight against corruption, corrupt people are now scared. In the area of integrity, Nigerians are now happy to reveal their identities anywhere in the world."
"It is because of the Not Too Young to Run Bill that made some of us run in the last general elections. It is because of the bill that someone like me decided to run for the governorship election in Imo."
"If the president made locally produce rice available to Nigerians, if he has fought corruption and he has made Nigeria's name to be dear to other nations, we should leverage on that."
Nwosu while speaking on his recent defection to APC, he claimed that he did so because of his experience in the 2019 general elections and because of his love for Buhari.
"APC did wonderfully well in Imo and I have not seen what will make our members go to the Peoples Democratic Party (PDP) in Imo."
He added that the achievement of Okorocha is enough for people of the state to remain in APC.
"Just a few weeks ago, the former speaker of Imo House of Assembly came back to APC and more are still coming."
"It is about what the party can offer. For me, the performance of Okorocha in Imo is enough for people to come to APC".
The Okorocha son-in-law claimed that Okorocha did not support him during the governorship in 2019.
"Okorocha gave me the opportunity to run not because I am his in-law but because he deems me fit because of my performance and capability."
"When I was commissioner for land in Imo, I was not his in-law. For me, I don't have any regret of what happened during the elections. If tomorrow you call me again, I will still be loyal to Okorocha not only being my in-law."
"I have worked with him from school days to date. Being his in-law is not the problem; for me, it is the privilege to serve Imo people," he added.