Adamawa Highway Blocked, Mob Demand Response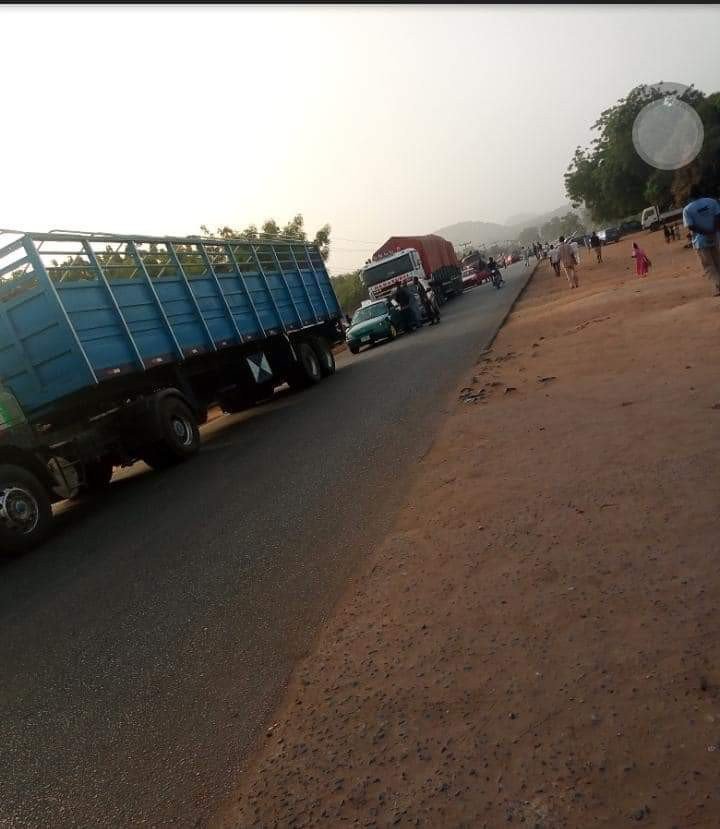 Insecurity challenges in Adamawa State have led to the blockage of the Highway by some angry youths who demand a response from either the State Governor or Commissioner of Police.
A residence of the Girei community, Hamman, noted that the angry youths could have razed down the Girei police station, but that he stops them from doing so.
He promised that the road will not be open until Commissioner of Police address them and commit to putting an end to insecurity in the state.
Naija News understands that The Federal Highway linking Girei community to Yola, the capital of Adamawa and other parts of the state, left travellers and motorist stranded on Tuesday, as the mobs used some logs to block the road.
"between N60 million to N70 million had been paid as ransom to kidnappers," Hamman said.
He added, "We mobilised and supported the security in arresting about 11 suspects with pieces of incriminating evidence. We want the Commissioner of Police to come and tell us why, because serious tension is brewing here. I had to intervene yesterday to stop youths from burning down Girei Police Station,'' 
Meanwhile, Naija News had reported that Girei Communities in Girei Local Government Area of Adamawa state on Tuesday staged a peaceful protest calling on President Muhammad Buhari to intervene over insecurity and kidnappings in the community.
The protesters who barricaded the only major high way that leads  to Yola, the state capital were holding placards with inscriptions such as "Kidnappers on a rampage in Girei "; "Government should come to our aid" and "Give us security in Girei."
'We want President Buhari to look seriously on the increasing cases of kidnappings as it portraits that the government or some people in the government are benefitting from the crimes,'' said Mallum Girei who led the protest.
Source: Naija News