Iran Threatens To Bomb Dubai And Israel If US Retaliates Missile Attack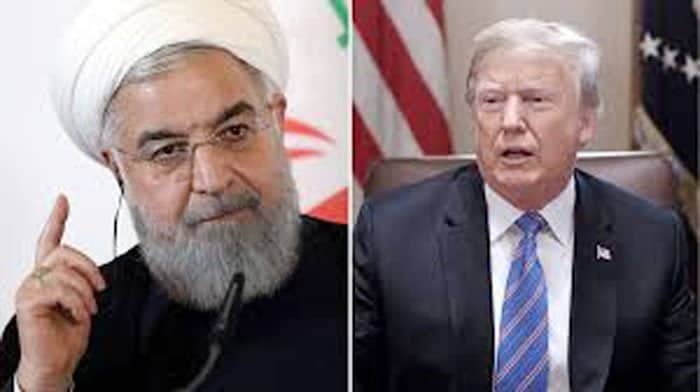 Iran Threatens More Attack Over Killing Of General Soleimani
Iran has threatened to attack Haifa, Israel, and Dubai in the United Arab Emirates should the United States retaliate the ballistic missiles it launched at a coalition military base in Iraq.
It will be recalled Naija News earlier reported more than a dozen missiles have been fired by Iran at two Iraqi military bases hosting coalition including US troops.
The missiles were targeted at the Ain al-Assad base in Anbar province and a facility near Erbil's airport in northern Iraq very early Wednesday morning.
Iran claimed responsibility for the attacks in a statement that read: "The brave soldiers of IRGC's aerospace unit have launched a successful attack with tens of ballistic missiles on Al Assad military base in the name of martyr Gen. Qassem Soleimani."
Reacting to the attack, Trump tweeted this morning "All is well! Missiles launched from Iran at two military bases located in Iraq," Trump tweeted.
"Assessment of casualties & damages taking place now. So far, so good! We have the most powerful and well equipped military anywhere in the world, by far! I will be making a statement tomorrow morning."
It has now been learnt that Iran has now gone further to warn the United States against retaliating the attack.
"Iran is warning that if there is retaliation for the two waves of attacks they launched their 3rd wave will destroy Dubai and Haifa," tweeted NBC News Tehran bureau chief Ali Arouzi.
NBC foreign chief correspondent Richard Engel also wrote; "Iran making threats of mass escalation." "To attack more bases in Iraq. To unleash Hezbollah. To unleash shiite militias in Iraq. To attack Israel and Dubai. Making it clear it is ready for a [widespread] campaign if this escalates further with a US response."
Iran making threats of mass escalation. To attack more bases in Iraq. To unleash Hezbollah. To unleash shiite militias in Iraq. To attack Israel and Dubai. Making it clear it is ready for a widespead campaign if this escalates further with a US response.

— Richard Engel (@RichardEngel) January 8, 2020
Iran is warning that if there is retaliation for the two waves of attacks they launched their 3rd wave will destroy Dubai and Haifa.#iran #Soleimani #war

— Ali Arouzi (@aliarouzi) January 8, 2020
Source: Naija News