Just In: Bola Tinubu In A Close Door Meeting With President Buhari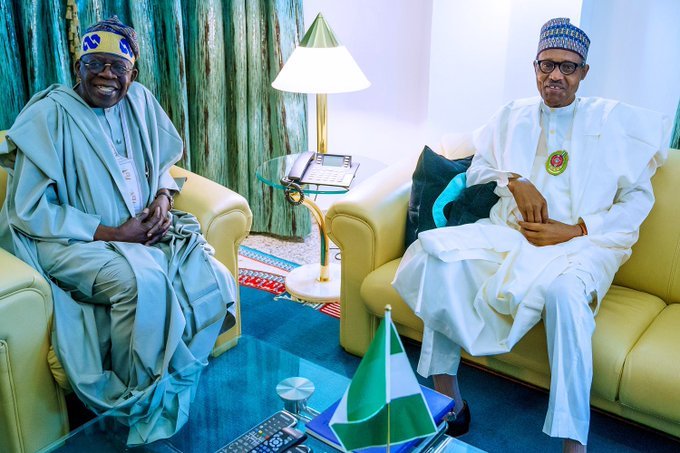 The national leader of All Progressive Congress, Asiwaju Bola Tinubu earlier today held a closed-door meeting with President Muhammadu Buhari
Speaking After the brief meeting with President Muhammadu Buhari at the Presidential Villa, Abuja, the former Lagos State government revealed a call for the 2023 Presidential slot to be zoned is not an issue to be discussed.
He also revealed that the President would not install or enforce his successor after his tenure expires in 2023.
He said: "It will be mere restlessness to talk about it now", he said.
"This is not the time", he added.