Imo PDP Elders Back Ihedioha After Mbaka's Prophecy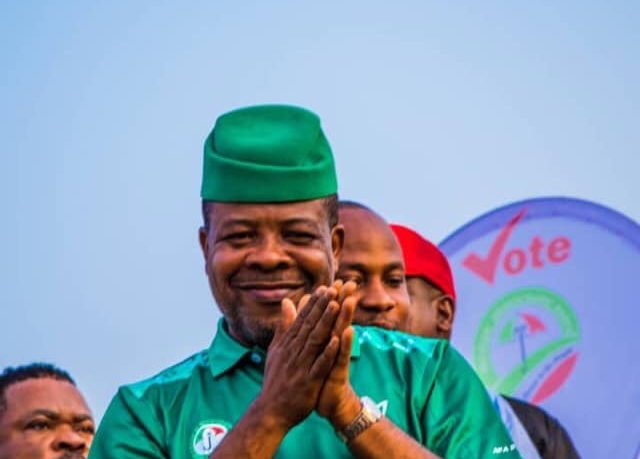 Elders of the Peoples Democratic Party (PDP) in Imo State have backed the Governor Emeka Ihedioha-led state government.
Naija News reports that Fr Mbaka had in his 2020 prophecy, predicted that candidate of the All Progressives Congress (APC) in the Imo governorship election of March 9, 2019, in Imo, Hope Uzodinma, will become the governor of the State.
"I don't know the manner the revelation will manifest but no prophecy has ever been declared on this prayer ground without coming to pass," Mbaka had said.
"In spite of all that would happen this 2020, there is hope. In Imo State, there is hope. Hope, hope, hope. Hope in Imo State. Imo people have suffered but God is raising a new hope that would be an agent of salvation for them.
"He is coming with a new flag to restore the dignity of that noble land. New leadership will break barriers and there would be joy in the land of Imo. Lift your candles as I bless Hope Uzodinma and I empower him spiritually to take over. How I do not know."
Reacting in a statement after its meeting in Owerri signed by Emmanuel Iwuanyanwu, the elders described the pronouncement as sad.
They said Ihedioha duly won the 2019 governorship election in Imo State because the people of the state wanted a change.
The PDP Elders said: "INEC in honesty and transparency in pursuit of its duty as the electoral arbiter, declared Hon. Emeka Ihedioha of PDP the winner.
"Emeka Ihedioha scored the highest number of votes and fulfilled all the other constitutional requirements.
"This decision was received with very loud ovation by Imo people who desperately needed to have a new beginning.
"Since then, Ihedioha has assumed office and very noticeable to has taken place in all aspects of life of Imo people
"The activities of Emeka Ihedioha has been appraised on a regular basis and endorsed by a council of elders.
"These leaders were impressed with the achievements of Emeka Ihedioha's administration in the area of road maintenance, water supply, security, payment of salaries and pensions to retirees."
The elders expressed confidence that the Supreme Court will uphold the election of Governor Ihedioha.
"We will therefore not take the lawless part of declaring any party as the winner rather as law-abiding citizens, we will abide by the verdict of the Supreme Court of Nigeria."