Arteta Speaks On Changing Arsenal Captain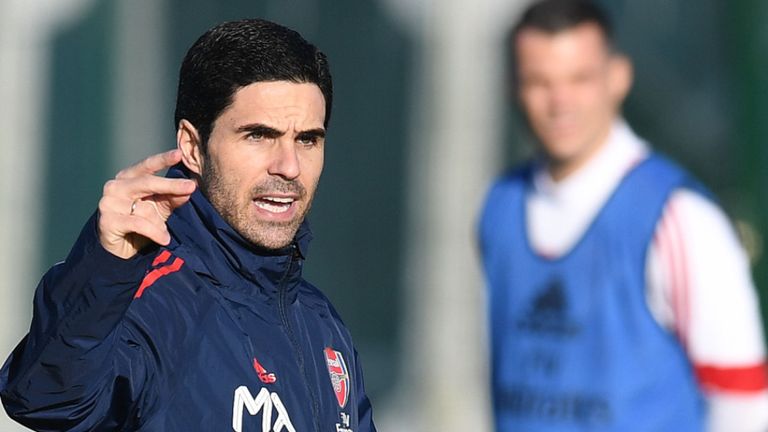 Arsenal head coach Mikel Arteta has said he is not in a hurry to replace Pierre-Emerick Aubameyang as the Gunners captain.
Pierre-Emerick Aubameyang is the current skipper, after former manager Unai Emery stripped Granit Xhaka of the armband last year, following his clash with fans in October.
Speaking ahead of Arsenal FA Cup clash against Leeds, Arteta said that the club must create stability when it comes to selecting their captain.
"The more stability we can generate with our captain and the players we have in the squad, I think the more clarity we will have to transmit to the fans what we are trying to do," he said.
"There are many factors, some we cannot control, but at the moment everything is ok and not the time for me to change things in place because I haven't seen real things to make the decisions.
"I have been at clubs that have four or five captains. It is more a leadership group than captains. At the end, it is one guy wearing the armband and after the team picks the leaders.
"The moment they pick the leaders is when someone talks if they listen or they are looking at the roof. That is when you see.
"The moment you start to see different groups, they have leaders in these groups, but they are not shared in the best common interests of the group and this is what I wanted to avoid.
"We have some leaders, some are more leaders on the pitch and some more outside the pitch. Some have the influence to players that is very necessary. We want to bring all together."
Source: Naija News