Nnamdi Kanu Sends 'Strong Message' To British Govt Over Biafra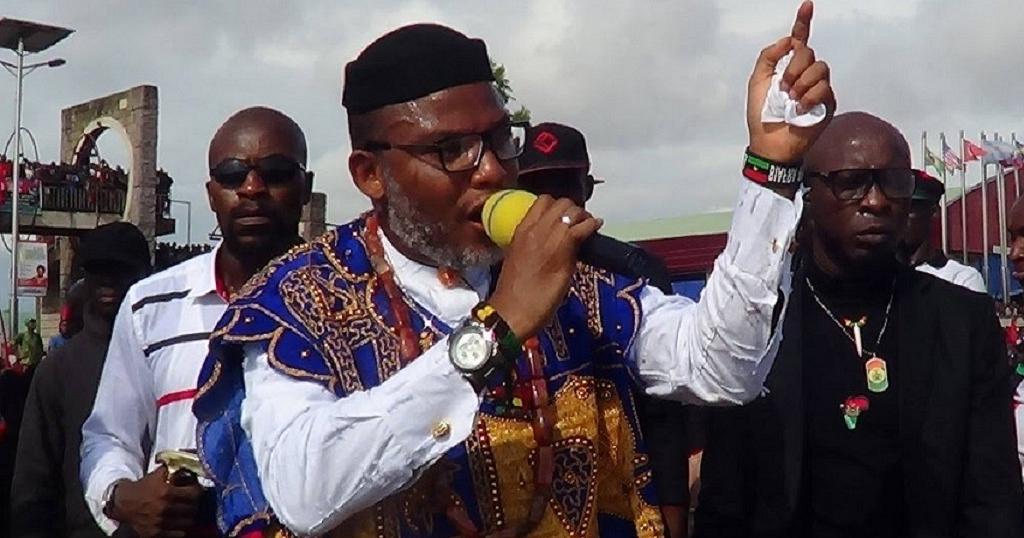 Naija News reports that Kanu made this comment during his recent live broadcast on Radio Biafra where he proclaimed that "Biafra is the kingdom we are looking for."
Kanu, a secessionist who is on exile, said the British government hates Biafrans with passion and have been "conniving with the enemies to try to pull us down."
The IPOB leader who has been very critical of the All Progressives Congress (APC) government led by President Muhammadu Buhari, said the British government is deceiving many people with one Nigeria, adding that "Nigeria can never be one because they are not made to be one."
His words: "Nobody can divide Biafra, not even the treacherous British government that hate Biafrans with passion and have been conniving with the enemies to try to pull us down.
"They are deceiving many people with one Nigeria, but I assure you that Nigeria can never be one because they are not made to be one, there is nothing binding Nigeria together except corruption, we have nothing in common, Biafrans are different people and can never be one with Nigeria.
"That is why since 1945, they have been fighting to drag us down, but thank God, they gave not succeeded and will never succeed, there is no way we can agree on anything except on total liberation.
"Sometimes I ask how Nigeria can be redeemed, and I say is it by giving every position to the Fulani's, they hate IPOB because we lay Nigeria bay, the present leaders in Nigeria will tell you one thing and do another, they promised they will dismantle the roadblocks and checkpoints in the South East, but they are still there."
"Nigeria is in one Almighty mess when DSS is fade up with their illicit activities that attract massive condemnation, they will ho and rent a crowd and call it one human rights name to protest for them to demand for apology even from a government that is not in Nigeria,.like they have done demanding apology from Donald Trump," the IPOB leader said.