Kano Govt Backtracks, Suspends Ban On Opposite Gender Using Same Tricycle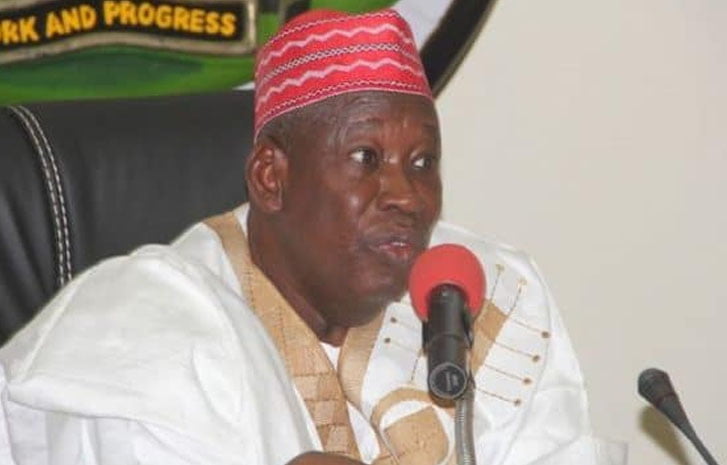 The Kano State government has reportedly suspended the ban it placed on male and female entering the same tricycle in the state.
Naija News reports Governor Abdullahi Ganduje had banned opposite genders from entering the same commercial tricycles across the state.
The governor made this known while speaking last  Wednesday at the closing ceremony of 77th annual Islamic Vacation Course (IVC) organised by Zone A of the Muslim Society of Nigeria (MSSN) held at Bayero University.
Ganduje who was presented by the Commander General of Hisbah Board, Harun Ibn-Sina revealed that the ban would commence from January 2020.
He said the Kano state government was committed to upholding Islamic values.
However, a source told The Nation that the governor had suspended the implementation of the ban.
The source stated that the Kano state government decided to suspend the implementation following public outcry and outright rejection.
The source said Gaduje suspended the implementation of the law due to the controversy it has been generating and to safeguard the implementation from degenerating into crisis.
"You see we had to weight the option of effecting the law or otherwise. However, considering the feelers we are getting, it may lead to break down of law and order. Because how would those that would enforce the law differentiate a married man and his wife in a tricycle or otherwise," the source said.
"Similarly, we viewed it that the law is not new since it has been in existence since the Ibrahim Shekarau administration just that we had wanted to dust it from the shelve for enforcement. So the governor was convinced in the discussions to look the other way and the issue would die a natural death."
However, the Kano state government is yet to confirm the lifting of the suspension by Governor Ganduje.
Source: Naija News