Gombe State: Dankwambo Charges PDP Members To Remain United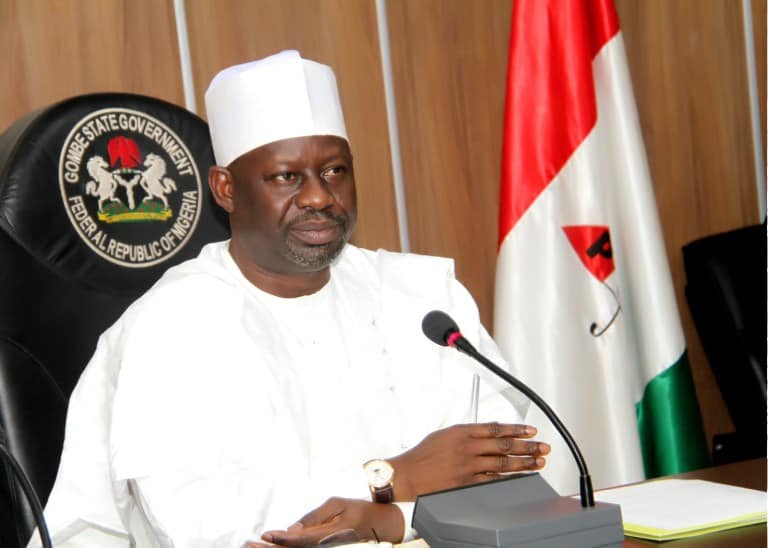 Member of the Peoples Democratic Party in Gombe State has been charged by the former Governor of the state, Ibrahim Dankwambo, to remain united.
The former Gombe State Governor stated this while speaking at the PDP meeting in Gombe on Monday.
Dankwambo who was represented by his former deputy, Charles Iliya, further stated that the development projects in the state were carried by the PDP administration.
The party chairman in Gombe State, Nuhu Poloma, while speaking stated that PDP was defeated during the 2019 general elections because they were reluctant.
Poloma further stated that the party still remains very strong in the state, in spite of the defeat.
The PDP chairman charged members of the party to give tickets to individuals who remained in the party even when the party was defeated.
The PDP Chairman in Bauchi, Hamza Akunya, while speaking stated that the party was defeated in the general election because of the anti-party activities of some members.
Akunya noted that PDP members who defected from the party would soon come back.
"My advice to you is to produce credible candidates in 2023 who are capable of defeating the candidates of other parties," he said.
A former member of the House of Representatives, Binta Bello, while speaking stated that the meeting was convened to united members of the party.
Bello who was the convener of the meeting further stated that the party members must understand that the party is still strong in Gombe State and that it was ready to play meaningful opposition
Source: Naija News