Top Nigerian Newspaper Headlines For Today, Monday, 30th December, 2019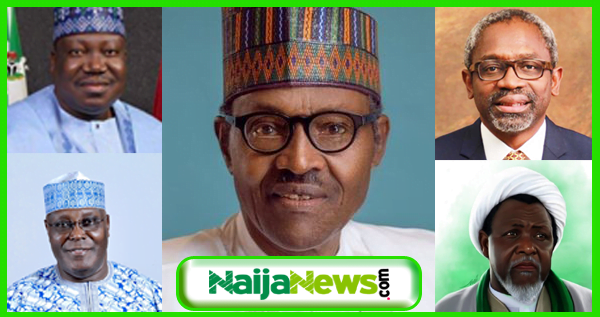 Good morning, Nigeria, welcome to Naija News roundup of top Newspaper Headlines in Nigeria for today Monday, 30th December 2019.
Here Are The Major Nigerian Newspaper Headlines.
Aare Gani Adams, Yoruba's Aare Onakakanfo has revealed what will happen to Nigeria in 2020. According to Adam's, there would be sanctions from various world bodies against Nigeria.
The leader of the Indigenous People of Biafra (IPOB) and Director of Radio Biafra, Nnamdi Kanu, says God is very angry with Nigeria. Naija News reports that Kanu made this claim during his recent live broadcast on Radio Biafra where he proclaimed that "Biafra is the kingdom we are looking for."
The leader of the Indigenous People of Biafra (IPOB) and Director of Radio Biafra, Nnamdi Kanu, has accused Facebook staff in Nigeria of colluding with President Muhammadu Buhari's government to remove his followers and reduce reactions to his posts on the popular social media platform. Naija News reports that the IPOB leader who made this claim in a recent statement personally signed by him, said it was so bad that the social media giant was also diverting some of his followers to fake accounts opened under his name, just to sabotage his effort to attain freedom for Biafra.
The Edo State Chairman of the All Progressives Congress (APC), Anselm Ojezua, has said the party National Chairman, Adams Oshiomhole, is not the leader of the party in the state. Ojezua made this known while speaking to newsmen on Saturday after a meeting with party leaders in Edo North at Jattu-Uzaire, Etsako West Local Government Area of the state.
Former Senator, Shehu Sani has condemned the killing of Christians by members of the Islamic State in West Africa (ISWAP). Naija News reports that members of ISWAP on Christmas day executed eleven captives, most of whom are Christians.
Senate President Ahmad Lawan has said the All Progressives Congress (APC) and the Peoples Democratic Party (PDP) will not determine the actions of the Senate. The Senate President made this known on Saturday in Yobe State, at a reception in his honour.
The Islamic Movement of Nigeria (IMN), also known as Shiites, has berated the Muhammadu Buhari-led government for saying the freedom of its leader, Ibrahim El-Zakzaky will be determined by Governor Nasir El-Rufai of Kaduna. Naija News recalls that Shiites had called for the release of El-Zakzaky following Sambo Dasuki's and Omoyele Sowore's release.
Political activist Deji Adeyanju has accused the Department of State Security (DSS) of hiring thugs to beat him up during a protest. Naija News recalls that Adeyanju alongside other protesters demanding the release of Omoyele Sowore were attacked by thugs in Abuja.
The President and founder of the Excellent Christian Ministry Int'l Inc, Apostle Dr. Ogochukwu Tochukwu Amaukwu, has revealed shocking 2020 prophecies. In the prophecies made available to newsmen on Sunday, the clergyman revealed that MTN and Glo mobile networks would be troubled next year.
Chelsea right-back Reece James will miss today's English Premier League (EPL) clash with London rivals Arsenal. The England player will miss the super Sunday clash at the Emirates Stadium due to an ankle injury.
That's the Nigerian Newspaper headlines for today. Read more Nigerian news on Naija News. See you again tomorrow.