PDP Slams APC Over Ever Increasing Rate Of Unemployment In Nigeria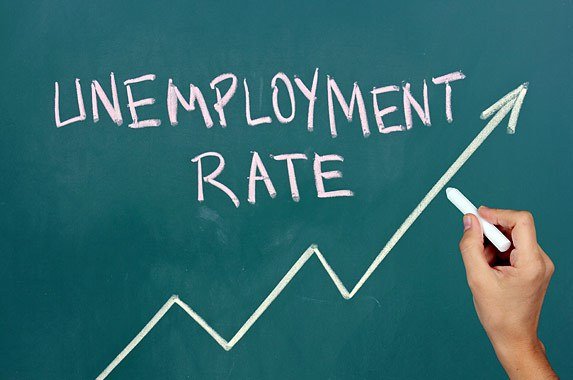 The Peoples Democratic Party (PDP)has once again berated the All Progressives Congress (APC) over the increasing rate of unemployment in the country.
According to a statement signed by the party's national public relations officer, Mr. Kola Ologbondiyan the APC  has overstretched the limits of Nigerians by trivializing and politicizing the frightening unemployment level under its corrupt and incompetent watch and should be ready to face the consequences ahead of its fizzling before 2023.
Speaking further said "It is shameful that in its attempt to deny that the number of unemployment persons and job losses across the formal and informal sectors had surge under its administration, the APC forgot that the Minister of Labour and Productivity, Dr. Chris Ngige, had earlier disclosed that unemployment rate was at a frightening 23.1 percent while raising alarm that the rate will hit a devastating 33.5 percent in the new year, 2020.
"The APC also forgot that the minister, Ngige, while declaring open a two-day workshop on high unemployment rate earlier in the year, reportedly described the situation as scary and further alerted that apart from the swelling unemployment rate, underemployment had also surged to 16.6 percent.
"The APC, also chose not to remember that the National Bureau of Statistics (NBS), in an earlier report, stated that 16 million Nigerians (which has now risen to 18 million) were unemployed, 18 million more were underemployed while another 27.44 million, reportedly refused to work in 2016 for various reasons not unrelated to frustration in the polity under the APC administration.
He also accused the Ministries, Departments and Agencies' under the APC government of hurding and selling employment letters and jobs to several youths in Nigeria
"Today, under the APC, Ministries, Departments and Agencies' employment letters are sold far beyond the reach of the children of regular Nigerians while the APC government gloats.
"Instead of solutions, the APC in its vindictiveness, relishes in harassing and victimizing hard working Nigerian entrepreneurs, who are excelling in productive sectors including aviation, telecommunication, banking, manufacturing, construction, retail, real estate, power, oil and gas, hospitality among others, established under the robust economic policies of the past PDP administrations.