Jonathan Tells Buhari Govt What To Do To His Attackers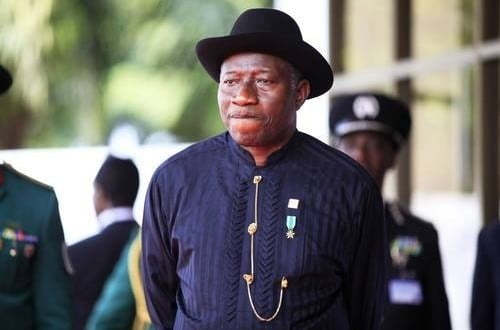 Former President Goodluck Jonathan has called on the Muhammadu Buhari-led Federal Government to arrest and persecute the gunmen that attacked his home in Otuoke, Bayelsa State.
Naija News reports that the former president was unharmed in the attack which many suspected to be an assassination attempt.
A security operative attached to the house was feared dead in the attack but no official statement was issued by the police.
Speaking while conducting sympathisers around the scene of the attack on Friday, Jonathan thanked Nigerians for the continuing show of solidarity and sympathy following the Christmas eve attack.
He also commended men of the Nigerian military for engaging the attackers in a fierce gun battle that unfortunately led to the death of one soldier.
The former president noted that many Nigerians, including President Buhari, state Governors and political party leaders as well as foreigners had either visited him or called to express their heartfelt sympathy over the attack.
Jonathan also called on security agencies to arrest the unknown gunmen so as to ensure suck attacks never occur again in his community or any other place in the country.
Source: Naija News