APC Accuses PDP Of Being Behind The Suit Stopping Rivers Congresses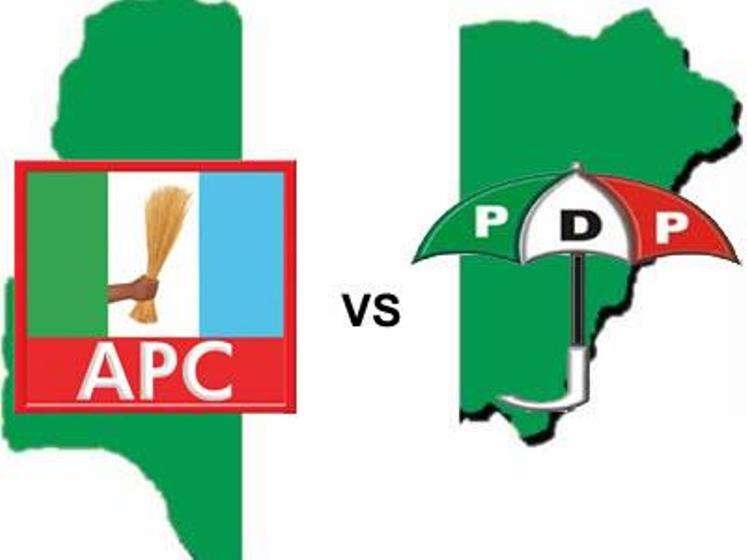 The Rivers State chapter of the Peoples Democratic Party has been accused by the All Progressives Congress of being behind the court order stopping its state congresses.
Recall that the High Court sitting in Port Harcourt, the state capital, on Friday, issued an order restraining APC from conducting it planned congresses in the state fixed for December 21, 23 and 27, 2019 respectively.
The court gave the order following the suit filed before Justice A. U. Kingsley-Chuku by a chieftain of the party, Igo Aguma.
The court also restrained that chairman of the Caretaker Committee of the party in Rivers State, Isaac Ogbobula, from conducting the congresses, pending the outcome of the suit.
The other defendant in the suit is the APC National Chairman, Adams Oshiomhole.
Naija News had earlier reported that the Rivers State High Court last Wednesday set aside an earlier order stopping the party from conducting wards, LGAs and state congresses earlier scheduled for September 17, 18 and 21, 2019.
Following the ruling of the court, APC planned it congresses for December 21, 23 and 27 before the new order stopping it.
The Spokesperson of APC, Lanre Issa-Onilu, while speaking on the situation said the party would return to the court to challenge the order again.
He said, "We won't disobey the court, but we will go back to the court to challenge the order. We know the people behind the suit are mischief-makers trying to frustrate the process of building peace in the party in Rivers State and they must be working for PDP."
"We will get pass them by doing the right thing and by ensuring that the truth prevails. We will have the congresses in the end, notwithstanding their self-seeking ventures. The party will emerge stronger."
The APC spokesperson further stated that those behind the suit against APC are working for the PDP to frustrate the party.
He said, "They have no case. They just want to frustrate the party the same way they ensured that we lost everything in the general elections."
"Ultimately they will fail. Their actions show they are not APC members, even if they are carrying APC cards. They can only be working for the opposition because their conduct is in the interest of the party they claim they belong. There is no doubt about that. But I can assure you that the party will emerge stronger from the whole thing."