2023: Powerful Northern Politicians Dump Tinubu – Report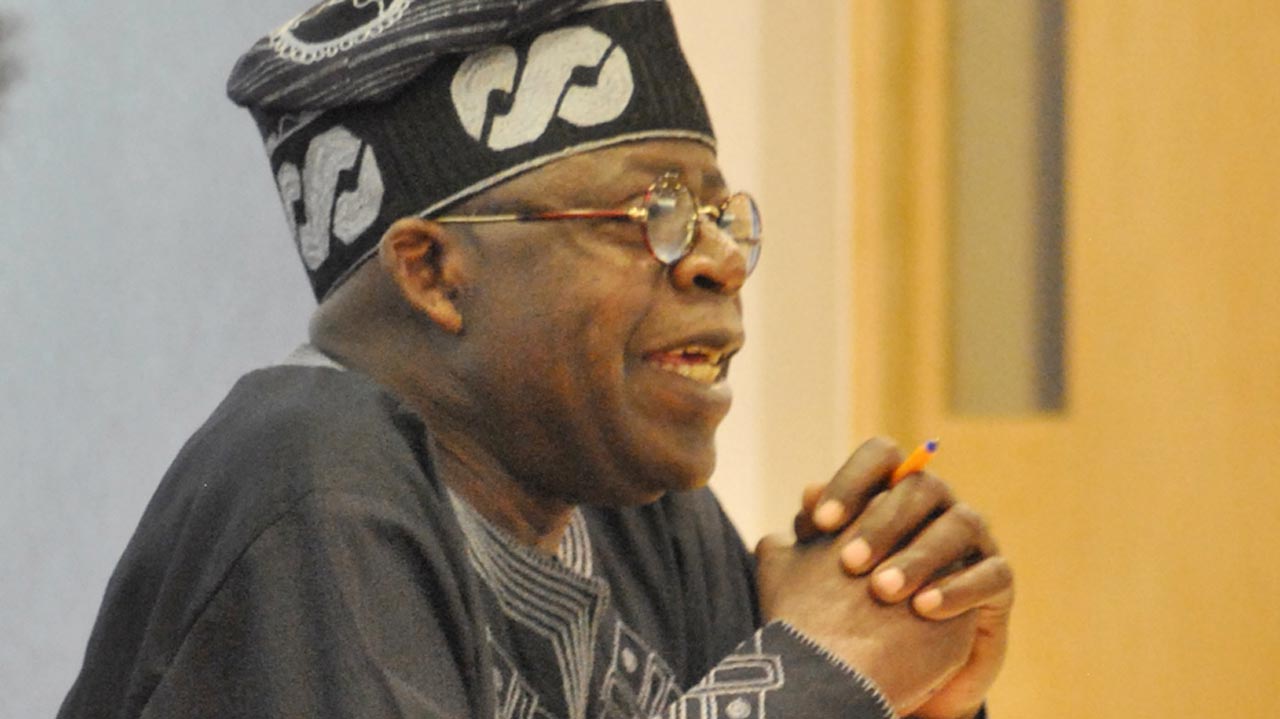 Tinubu Abandoned By Northern Power Brokers
The reported aspirations of Asiwaju Bola Tinubu to contest for Nigeria's presidency in 2023 might have suffered some setbacks going by recent reports.
A group identified as Ohanaeze Ndigbo Youth Council (OYC) claim some powerful power brokers from the North have decided to withdraw their support for Tinubu's presidential ambition.
This they claim is based on the outcome of the 2019 general elections in the country where they noted that Tinubu may not have strong control of some political bases as before, particularly in the South West.
Okechukwu Isiguzoro, the President and Okwu Nnabuike, the Secretary-General, of the Ohanaeze Ndigbo Youth Council (OYC) made the submissions in a statement on Tuesday.
They added that talks between the North and South-West ahead of the 2023 presidency have broken down, forcing some Northern politicians to withdraw their support from Asiwaju Tinubu.
"The result shows that South West voted for both PDP and APC, with the latter leading with little margin irrespective of desperate efforts that denied Nigerians from South East from voting in most South-West states.
"The North feels that the South West betrayed them and there should be a new alliance and the moves are on.
"With the recent sack of South West from juicy portfolios and positions, and making Vice President Osinbajo quiet, Tinubu may have seen the handwriting clearly written on the wall; that all may not be well with the alliance between defunct ACN/ANPP/CPC," the statement noted.
The group also noted that the Northern power bloc is set to begin political negotiations with the South East and South-South regions ahead of the 2023 elections.
"Some northern statesmen will be leading a high profile delegation to a consultative but confidential meeting with the Secretary General Ohanaeze Ndigbo, Uche Okwukwu, to cement a new pact between the North her old ally, the Old Eastern Region (comprising of South East and South-South states).
"This meeting is billed to hold in Abia State, Ebonyi State or Rivers State early January".
Meanwhile, Naija News reports the national leader of the APC, Asiwaju Bola Tinubu is yet to officially reveal his intentions for the 2023 presidency, however, rumours have been rife that the 'Jagaban' is putting machineries in place to contest for the nation's highest political office in 2023 after President Muhammadu Buhari concludes his second term in office.
Source: Naija News