Watch List: Buhari Govt Warns US To Stay Off Nigeria Affairs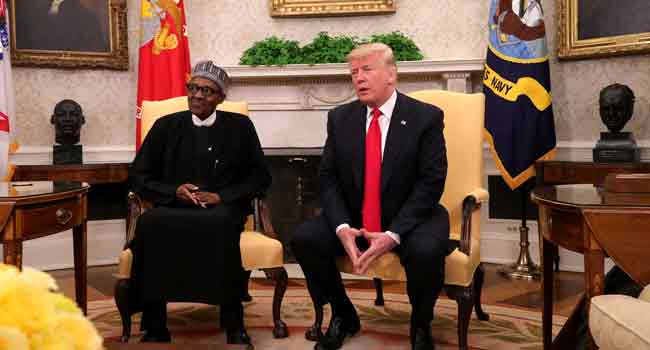 The administration of President Muhammadu Buhari has warned the United States of America (USA) to stay off affairs of Nigeria.
Naija News recalls that a statement on Friday by the US Secretary of State Michael Pompeo revealed that Nigeria was added to the list alongside Cuba, Nicaragua and Sudan.
Other countries that have been on the list under the International Religious Freedom Act of 1998 include Burma, China, Eritrea, Iran, North Korea, Pakistan, Saudi Arabia, Tajikistan and Turkmenistan.
The US Department of State also renewed the placement of Comoros, Russia and Uzbekistan on the Special Watch List (SWL).
The administration of Donald Trump also designated Boko Haram as an Entity of Particular Concern alongside al-Nusra Front, al-Qa'ida in the Arabian Peninsula, al-Qa'ida, al-Shabab, the Houthis, ISIS, ISIS-Khorasan and the Taliban.
Speaking on Channel TV, Buhari's Special Adviser on Media and Publicity, Femi Adesina, faulted the decision of the US to add Nigeria to the list, stressing that nobody appointed the US as policeman of the world.
According to Adesina, the US government and other foreign nations should focus on its own issues and stop meddling in Nigerian affairs.
He doing business does not mean disrespecting the sovereignty of a nation.
"The United States itself has a lot to chew solving its own problems not to talk of poke-nosing into another country," he said.
"Nobody has appointed them the policeman of the world. Let them face their own issue."
Adesina maintained that the US Secretary of States, Mike Pompeo lacks understanding of what is going on in Nigeria.
Source: Naija News