Top Nigerian Newspaper Headlines For Today, Monday, 23rd December, 2019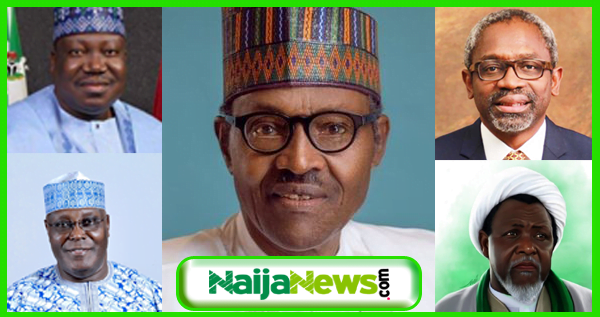 Good morning, Nigeria, welcome to Naija News roundup of top Newspaper Headlines in Nigeria for today Monday, 23rd December 2019.
Here Are The Major Nigerian Newspaper Headlines.
The Presidency has denied insinuations that President Muhammadu Buhari was behind the controversial six-year single term bill that was rejected at the National Assembly. Speculations had emerged that the lawmaker who sponsored the bill might be flying a kite for Buhari as part of alleged underground moves to secure a third term for him.
FG Rejects Religious Freedom Violation Tag, Says It Feeds On Discredited Narrative The Federal Government has rejected the US designation of Nigeria as a country that engages in or tolerates severe violations of religious freedom, saying the iniquitous tag stems from an orchestrated narrative that has long been discredited. In a statement issued in Abuja on Sunday, the Minister of Information and Culture, Alhaji Lai Mohammed, said the good people of Nigeria enjoy unfettered freedom to practise their religion, and blamed failed politicians and disgruntled elements – some of them supposedly-respected leaders – for latching on to religion as their trump card, especially in the run-up to the last general elections, to oust the Buhari Administration.
The leader of the proscribed Indigenous People of Biafra (IPOB), Nnamdi Kanu, has claimed that Fulanis would keep ruling Nigeria because they control the military, judiciary and INEC. The pro-Biafra activist was reacting to a statement by former Minister of Defence, General Theophilus Danjuma (Rtd).
A group identified as the "Coalition Against Terrorism and Extremism," has berated a report by President Donald Trump's the United States, which placed Nigeria under a special watch list of countries. Naija News had reported earlier a statement by Michael Pompeo, the US Secretary of State, had explained that Nigeria was placed on the list for engaging in or tolerating "severe violations of religious freedom".
President Muhammadu Buhari says his administration is depending on universities to assist it in the execution of its laudable projects through research and innovation. Naija News reports that the President made this comment on Saturday, December 21 at the 31st convocation of the Federal University of Technology, Akure (FUTA).
The Attorney-General of the Federation and Minister of Justice, Abubakar Malami (SAN) has denied reports that he received a letter from US lawmakers condemning the continued detention of Omoyele Sowore. Naija News reports that the Department of State Services (DSS) had released Sowore and Bakare after spending 124 days in detention.
Governor Godwin Obaseki of Edo State has accused the National Chairman of the All Progressives Congress (APC), Adams Oshiomhole, of lying. Naija News recalls that Adams Oshiomhole, a former governor of Edo State, had rubbished insinuations that he is trying to control the running of Obaseki's administration.
Aisha Makes Fresh Revelation About Boko Haram Under Jonathan, Buhari's Election.
The yet to be identified man who climbed a telecommunication's mast in Jalingo, Taraba state capital, had continued to vow that he will not to descend until he sees a famous Nigeria's gospel preacher T.B Joshua. Locals say that the man ascended the mast on Friday at New Era area in Jalingo, singing gospel songs.
Bayern Munich has announced that interim boss Hansi Flick will remain in charge until at least the end of the Bundesliga season. Naija News reports that Flick has won eight of his 10 games in charge.
Samuel Akinpelu, a popular Nollywood veteran actor, best known as 'Alabi Yellow', is dead. Naija News reports that Alabi Yellow died on Sunday, December 22 at Hopewell hospital in Ikorodu, Lagos State, Nigeria's commercial city.
That's the Nigerian Newspaper headlines for today. Read more Nigerian news on Naija News. See you again tomorrow.