'Buhari Maybe Jubril of Sudan' – Fani-Kayode On TY Danjuma's Top Secret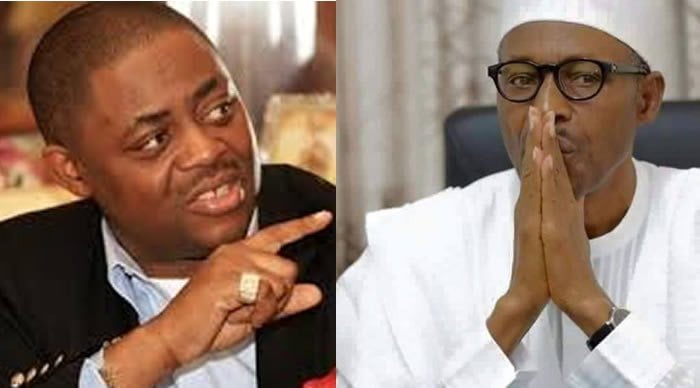 A former Minister of Aviation, Femi Fani-Kayode, says the top-secret TY Danjuma does not want to tell Nigerians might be that President Muhammadu Buhari is "Jubril of Sudan" as alleged by Nnamdi Kanu.
Naija News recalls that TY Danjuma had stated that Nigerians will no longer sleep if he reveals what is happening in the country.
Speaking further, the retired general lamented that everybody seems to have lost their voice and become scared in Yorubaland.
Danjuma made the submissions while speaking on Thursday in Ibadan during the launch of a book, 70 Years of Progressive Journalism: The Story of the Nigerian Tribune and the presentation of Tribune's Platinum Awards.
He stated: "In Yorubaland, everybody seems to have lost their voice, scared. And people appear not to care about what is happening. If I tell you what I know is happening in Nigeria today, you will no longer sleep.
"So, Chief Ayo Adebanjo's warning and advice are very timely. If you want details, I will give it to you privately.
"We are in a big hole as a nation. And people who put us in this hole have continued today. So, we've to wake up. Only we can save ourselves," he had said.
Reacting to the matter in a tweet Saturday evening, Fani-Kayode said the top-secret the retired Army General might be hiding from Nigerians might be the claim by the leader of the Indigenous People of Biafra (IPOB) that Buhari is an impostor whose name is Jubril Al-Sudanni from Sudan.
"T.Y. Danjuma says if he were to reveal certain things to the public Nigerians would not be able to sleep.
"Is it possible that one of those things is that Buhari is not Buhari but rather Jubril from Sudan? I'm just wondering. Has @MaziNnamdiKanu been proved right? TELL US," he tweeted.