Fani-Kayode Attacks Femi Adesina Over His Statement On Buhari's Military Regime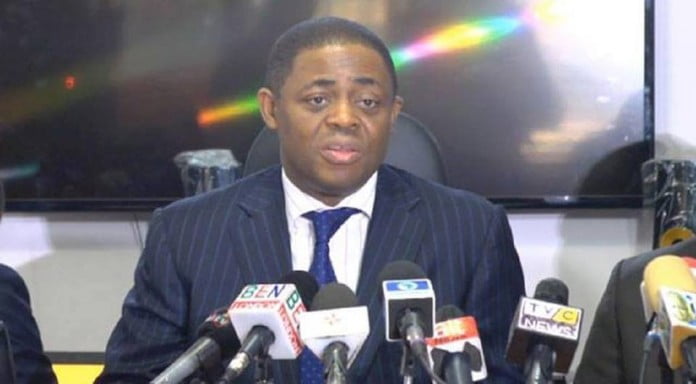 The former minister of Aviation under the Goodluck Jonathan administration, Femi Fani-Kayode, has condemned the spokesperson of President Muhammadu Buhari, Femi Adesina, for saying Nigeria would have been better if the president's military regime had lasted longer.
The Peoples Democratic Party chieftain in his post on Twitter stated that Adeshina has lost his mind for making such a statement.
Fani-Kayode who took to his Twitter account wrote, "Nigeria would have been better if Buhari's military regime had lasted longer – @FemAdesina"
"I guess you also believe that the world would have been a better place if Lucifer had triumphed in Heaven and if Hitler had won WW2."
"I say it again, Femi Adesina has lost his mind!"
Recall that Adesina had claimed the President Buhari's regime led Nigeria on the right path "till forces of reaction struck, and we were back to worse than square one".
The president's aide in an article he released wrote, "I have said it before, and I say it again. I have followed Buhari since he was a military ruler when I was an undergraduate."
"And if that regime had lasted for longer, Nigeria would not be in the doldrums that she found herself. It was a tough administration, but which was leading us on the right path."
"You could imagine my joy when Buhari eventually emerged civilian President after 12 years of struggle. I didn't think I was going to ever serve in government, but I found myself in it. Just because it was Buhari."
"No matter who you are, however, close you can be with him when it comes to corruption, this President speaks up for no one. That is why the anti-corruption agencies are making conquests. He teleguides them in no way".
"If all the information you consume is from social media, and the critical segment of the traditional media, you will likely miss the correct pulse of the country."
Source: Naija News