Ancelotti Not Happy As He Misses Out On Arsenal's Job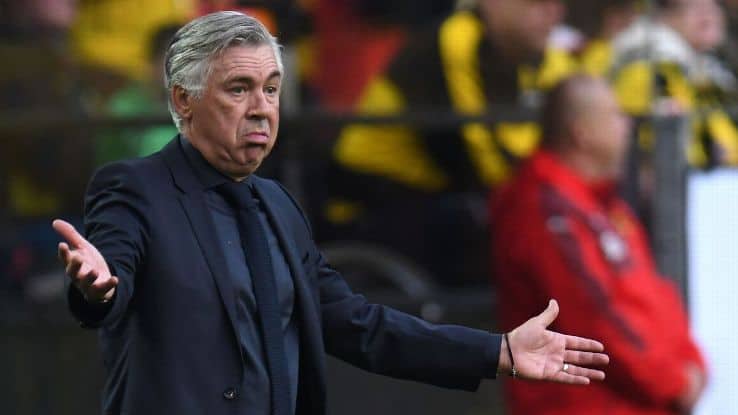 The former manager of Napoli, Carlo Ancelotti, is not happy to miss out on the managerial work at Arsenal after having a successful meeting with the club.
Ancelotti having missed out to Mikel Arteta, is now set to take over at Everton.
There are reports that the two managers could be in charge of the respective clubs when they clash this weekend in the Premier League.
The former Chelsea, Real Madrid and AC Milan manager was hoping to be in charge of the Gunners when they meet Everton and not be in charge at Goodison Park.
Italian journalist, Fabio Santini, while speaking on 7 Gold's Il Processo show, noted that the former manager of Napoli had agreed with the club board, only for Arsenal chiefs to change their minds and appoint Arteta.
Santini further stated that the Italian was disappointed because the North London side was his first choice after he was sacked by Napoli.