Reaction Trails Makinde's Victory At Supreme Court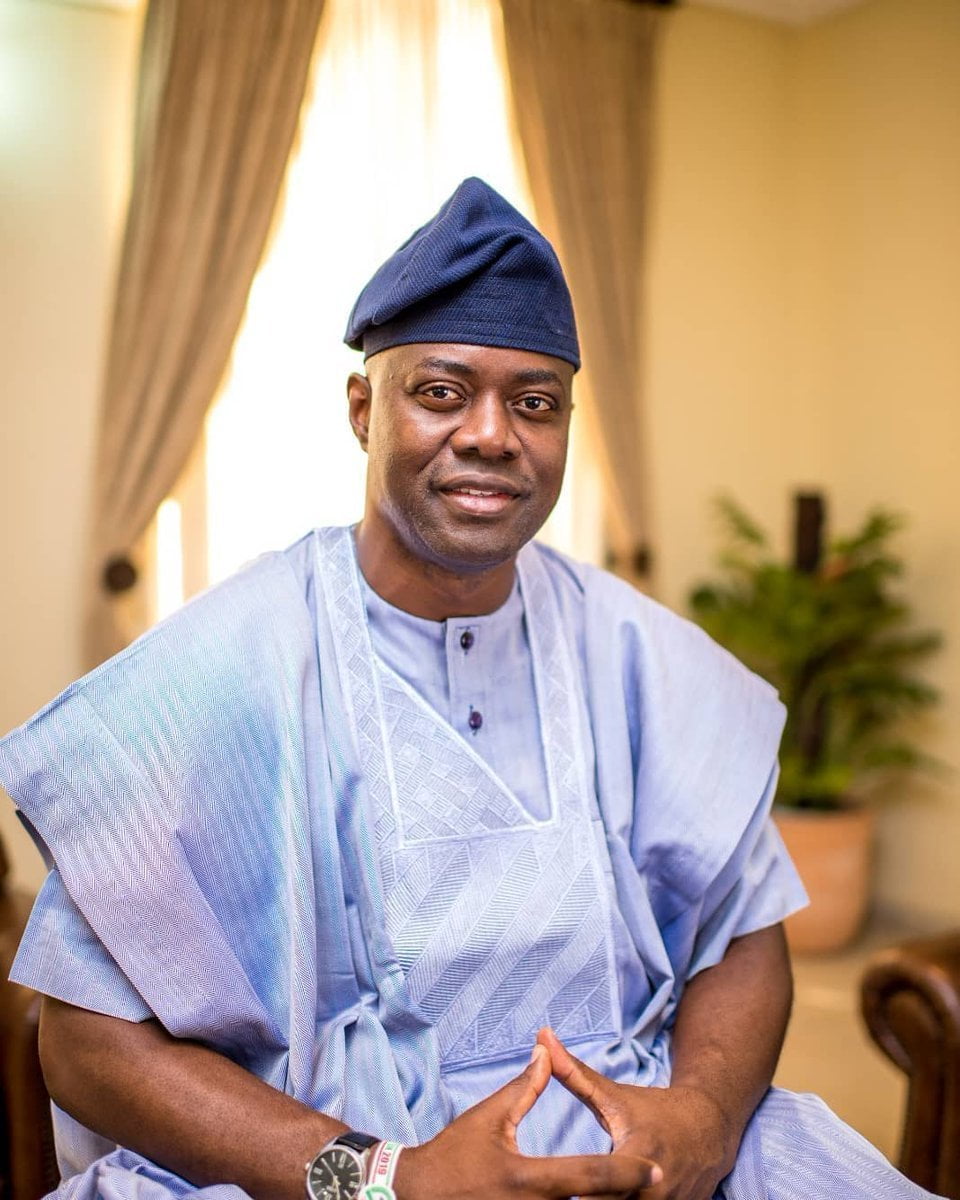 The Supreme Court of Nigeria has affirmed the election of Seyi Makinde as the governor of Oyo State, southwest Nigeria.
Naija News reports that the Supreme Court delivered the judgment on Wednesday, December 18.
The Supreme Court in a unanimous judgment said Makinde was duly elected governor of the Pacesetter state and also found merit in the appeal filed by Makinde that the majority judgment of the Appeal Court was a miscarriage of justice.
This online news platform understands that the apex court, thereafter, affirmed the majority judgment of the tribunal which upheld the election of Makinde as the duly elected governor of Oyo State.
Naija News reports that the Supreme court judgment applies to the remaining three appeals emanating from that election. Meanwhile, Several  Nigerians has reacted to  the victory of the oyo state governor, Mr. Seyi Makinde. Here are the reactions as follow bellow
BREAKING: The Supreme Court of Nigeria has affirmed the election of the @OfficialPDPNig Governor in Oyo state, H. E. @seyiamakinde, as the duly elected Governor of the state. Justice Eko of the Supreme Court sets aside the majority judgment of the Appeal court. pic.twitter.com/94DKv02j2U

— Official PDP Nigeria (@OfficialPDPNig) December 18, 2019
CONGRATULATIONS!!!

The Supreme Court dismissed Adelabu case against Governor Seyi Makinde. The Court upheld Governor Seyi Makinde victory at the last poll and rejected the appeal filed by Chief Adebayo Adelabu.
Congratulations to Governor Seyi Makinde.

Victory all the way. pic.twitter.com/F51nDUkQBM

— PDPOyoState (@PDPOyoState) December 18, 2019
The Supreme Court of Nigeria affirmed Engr Seyi Makinde as the Executive Governor of Oyo State.

Thank you, Oyo State and Glory Be To God. pic.twitter.com/EbC1l0nv1j

— PDPOyoState (@PDPOyoState) December 18, 2019
I wish I could dance on the street. I am not an indigene of Oyo state, but Seyi Makinde gives me hope as a Nigerian. I am shedding tears of joy as I type. Oyo people congratulations

— Ebube (@ebubec1) December 18, 2019
Congratulations to my hero, The Man of the year governor makinde and to our great party (PDP) the biggest party in africa.three gunshot for makinde, kooo kooo kooo carry go my governor.

— Viki_moni (@Victor60026141) December 18, 2019
https://twitter.com/austinecare83/status/1207269236638400517?s=20
Let penkelemess wait till 2027 or better still 2031 if he isn't careful??
[email protected]#seyiMakinde..
U are God sent..
God bless #OyoState And her people

— McLoosemouth (@Lusemaouth_Mc) December 18, 2019
"Together we will build a new Oyo State where everyone is an important stakeholder." – Gov. Seyi Makinde pic.twitter.com/T63Gg3w1GJ

— G.S.M Media (@MakindeMedia) December 18, 2019
https://twitter.com/Adebo_ogund/status/1207264385741328386?s=20
Source: Naija News