Killer Of Maersk MD's Wife Arrested On Mango Tree In Lagos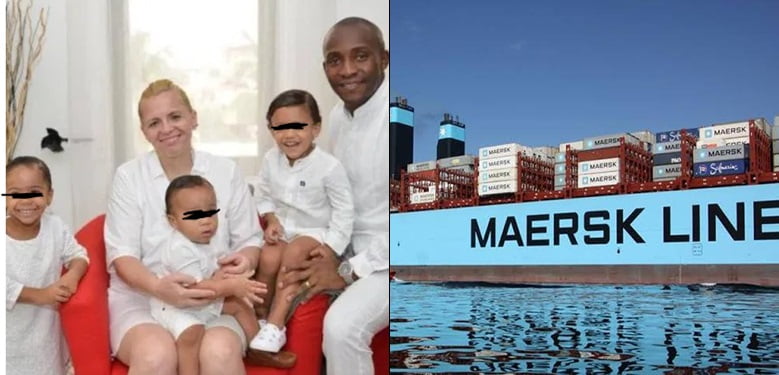 Akande Adeyinka, one of the two suspects, who attacked and murdered the wife of the Managing Director of Maersk Line, has been arrested from his hideout on a mango tree.
Naija News reports that the suspect was sighted by a police commissioner, Hakeem Odumosu, where he was hiding on a mango tree.
This online news platform recalls that the two suspects, Goke Olamilekan and Akande Adeyinka,  invaded the Lugard, Ikoyi, Lagos State, home of Gilda Tohouo and stabbed the shipping line boss in different places with two different knives in what was said to be an attempt to ensure that they left no traces behind at the scene of the attack.
The two suspects, it was learned, invaded the house with an alleged intention of robbing and dispossess them of a huge sum of money in millions of naira.
A Lagos state police command, in an operation, personally led by the state police commissioner, arrested an electrician in the estate, Olamilekan, said to have invited one of his friends, Akande, to carry out the dastardly act
Naija News learned that one of the two suspects, Akande, had reportedly climbed a mango tree and was hiding when the police boss beamed his torchlight on him and was promptly arrested.
Giving an update about the case, a police source, who pleaded anonymity, described the Sunday night operation by the police team as "effective and timely "and added that the two suspects would have escaped from the scene if the police commissioner had not arrived.
It was learned that the police source also said that the insistence of the Lagos State police boss that they should search everywhere around the estate, despite the darkness, helped in the arrest of the suspects.
According to the police source, "the CP was on patrol when he received the distress call and he swiftly moved to the scene, where he mobilised the divisional police officer (DPO) and the Area Commander in the area.
"It was dark and everybody wanted to go home but the CP insisted that we must do something that would help in not just the investigation but also to quickly arrest the perpetrators."
The source also said that "It was an effective and timely operation. Those boys would have escaped if the CP had not gone there himself. They were hiding and no one would have thought that somebody was on the tree.
"At a time, people felt that it was late and that everybody should go but the CP went to his vehicle and brought out a torch. It was very sharp. He was beaming the light in different directions, when he pointed it up the tree and there, one of the suspects was hiding," the source added.