Nigerians React As Buhari Approves Visa-On-Arrival To All African Visitors To Nigeria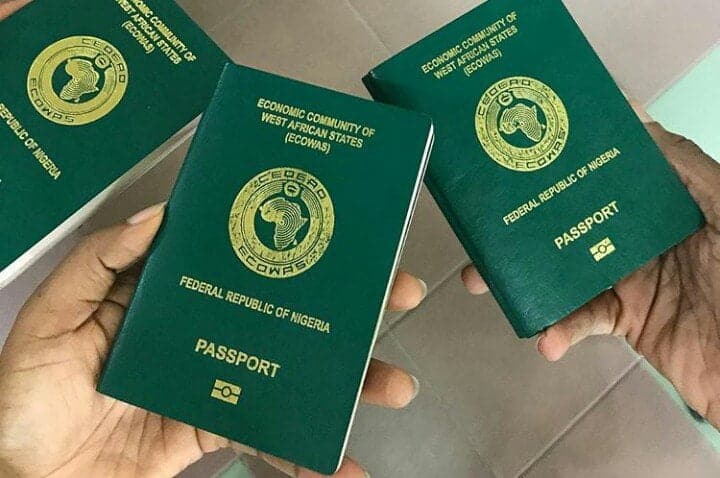 President Muhammadu Buhari of Nigeria has announced the country will begin issuing visas on arrival for all African nationals as from 2020.
Naija News understands that the President of Nigeria made the promise at the Aswan Forum for Sustainable Peace and Development in Africa, holding in Egypt.
The change in visa policy by Nigeria comes on back of the signing of the African Continental Free Trade Agreement, a treaty seeking to establish a continent-wide marketplace with increased trade and freer movement among its major pillars.
Naija News recalls that the Nigerian government had earlier announced visa on arrival policy last year for some selected categories of people. With Over 2,000 of such visas were given to potential investors at Nigeria's main airport in Lagos in July, an official said.
meanwhile, the statement president Buhari as generated so many reactions from several Nigerians  on social media. Here are the tweets and reactions of nigerians below.
Nigeria is committed to supporting the free movement of Africans within Africa. Yesterday at the Aswan Forum in Egypt I announced that, in January 2020, we will commence issuance of visas at the point of entry into Nigeria, to all persons holding passports of African countries.

— Muhammadu Buhari (@MBuhari) December 12, 2019
How do you close your borders to rice and then give Visa Free Access to your country. What exactly is Buhari doing?

— ? TraeLayefa ? (@Playypapii) December 12, 2019
First ,what will benefit north , closing border is all abt clapping down one section of country because most of dem are importers , so now dey want to give out free visa to all African countries while we pay so much to get S/A visa and some countries too . buhari want stay

— Sinach (@Egosinach) December 12, 2019
Thank you Mr President, did you also make sure these countries accept to do the same to Nigerians with Nigerian passport? Bc I'll like to go to Rwanda, Ethiopia or Egypt until your regime expires. God bless you Sir

— Future President (@youngmindspeak) December 12, 2019
Dear Major General …i hope you understand the logic?

We are 200M and we cant even pay 30k monthly salary

We need more hospitals…road networks…I don't want to talk about employment…your team should know better…. What is really happening to Nigeria??

— Oracle Of Africa (@uniquechukwuma) December 12, 2019
The disdain with which this regime treats Nigerians! No mention of such a crucial decision at home, dumps it on us from abroad. No opportunity for input from citizens & their reps (are those ones even representing us? ?). Nigeria is not ready for this.https://t.co/SpaPqQI13l

— Fatima Adu (Affidavit First Lady™) (@NaijaGoBeta1) December 12, 2019
This is not a good one Sir, with the current issues we are facing concerning terrorists and bandits, some one from Niger or Cameroon can get a Nigerian citizenship easily. We need to know the number of foreigners and monitor there activities. You can't just enter a country

— Omogbolahan (@Zeem_Miles) December 12, 2019
What an irony. This regime is granting freedom of movement for other Africans into the country, yet our own citizens don't have the freedom to move within the country. Human rights are being denied, rule of law thrown to the gutters. #FreeSoworeNow

— De Guvnor (@DeGuv) December 12, 2019