US Lawmakers Unveil 2 Articles Of Impeachment Against Donald Trump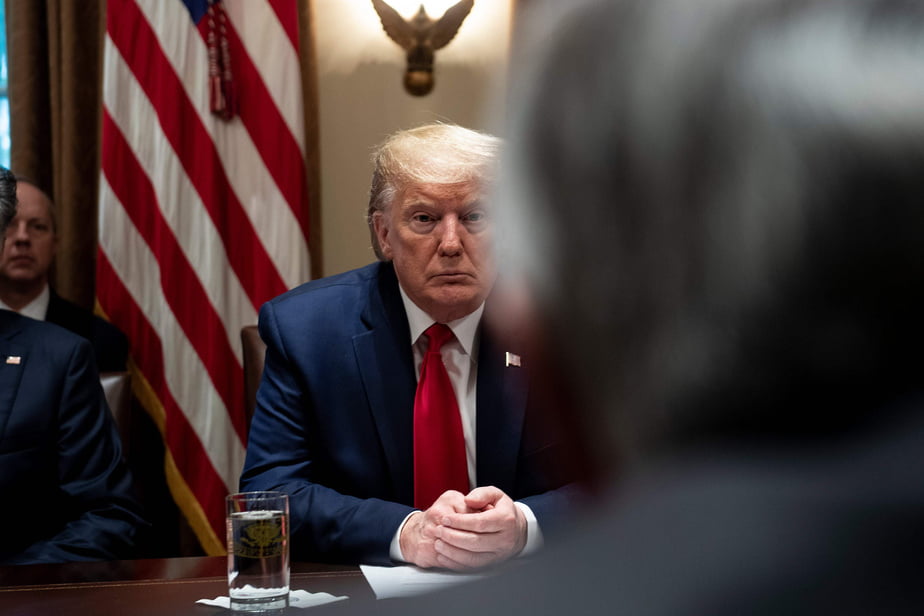 The lawmakers on the platform of the Democratic Party have unveiled two articles of impeachment against President Donald Trump's abuse of power and obstruction of Congress.
Naija News understands that action makes trump only the fourth U.S. president in history to face impeachment after allegedly telling the Ukraine government to investigate his political rival, Joe Biden.
The full Democratic-controlled House is expected to vote on the charges, or articles of impeachment, next week. It is almost certain to vote to impeach the Republican president, setting the stage for a dramatic trial in the Republican-controlled Senate, likely to begin in January.
The House Judiciary Committee Chairman, Jerrold Nadler, said that Democrats had to take action because Trump had endangered the U.S. Constitution, undermined the integrity of the 2020 election and jeopardised national security.
"No one, not even the president, is above the law," Nadler said at a news conference that included House Speaker Nancy Pelosi and Democratic leaders of committees involved in the impeachment probe. "Our elections are a cornerstone of democracy … the integrity of our next election is at risk from a president, who has already sought foreign interference in the 2016 and 2020 elections," Nadler said.
BREAKING: History in the making – US Democrats unveil 2 Articles of Impeachment against @realDonaldTrump– abuse of power & obstrucion of Congress.

— Bill Neely (@BillNeelyNBC) December 10, 2019
Source: Naija News